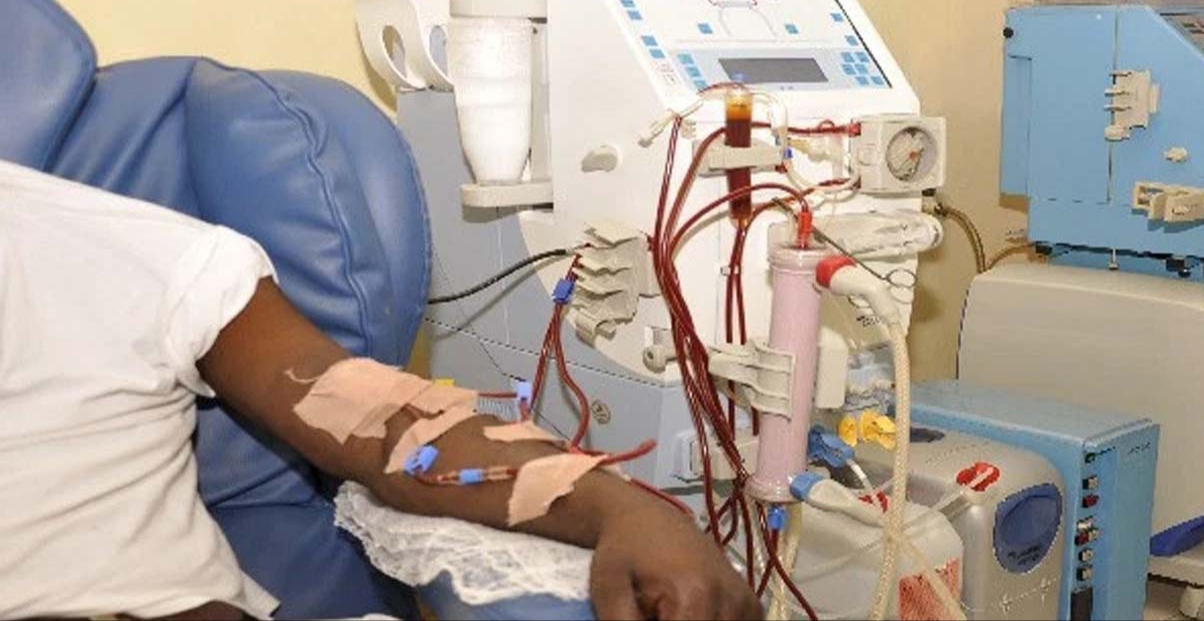 "Five Dialyses Machines in Operation at Connaught Government Hospital" – Dep. CMO
Freetown, SIERRA LEONE – On a visit to the Dialysis Unit at the Connaught Government Hospital in Freetown, the Deputy Chief Medical Officer and Clinical Services Manager at the Ministry of Health and Sanitation, Mustapha S. Kabbah, disclosed that the hospital has five (5) Dialysis machines which were presently in operation.
He said because of the initial challenges "We had to bring in a biomedical engineer and he sorted those challenges. There were minor issues but they are fully running now" he stated.
These few challenges he described are problems of connections especially for people who do not know how to calibrate them. Connection were not properly done adding that those few technical issues were challenging.
He said the Dialysis machines function is to filter the blood and toxic substances, or electrolytes that are not needed by the body.
"We have about five unit point where Dialysis can be done. Meaning, patients come and they are treated with the Dialyses machines; get the adequate treatment. When I came to the Connaught hospital, I met five Dialysis machines. When I took over as head, the procurement process had already been done when we met the machines. We started-off and there were challenges to get operational".
He further highlighted that those Dialysis machines are presently working for Freetown only and those in the province find it very challenging to access the facility, disclosing that NLe500 is the fee to be paid for the Dialysis treatment.