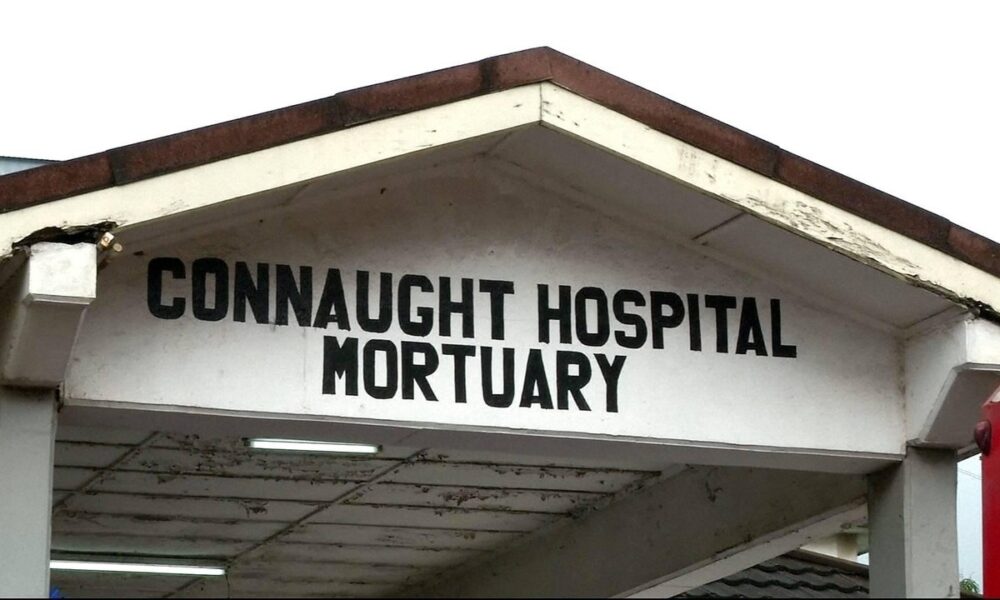 Sierra Leone Government Commits Le39 Billion to Capacitate Mortuary Services
The Government of Sierra Leone through the Ministry of Health and Sanitation has committed 39 Billion Leones for the support, restructuring and incapacitating of the Mortuary Services across the country
This was according to the Minister of Health and Sanitation Austine Demby.
Demby made this disclosure during a visit a made to the Connaught Hospital.
The purpose of his visit was to supply the hospital with 4 truckloads of medical equipment to the facility.
Connaught Hospital is one of the oldest health facilities in Sierra Leone and represents the face of health care in the country.
During his visit, Demby said the supplies were one amongst many indications of the government's unsparing dedication towards the transformation of Connaught Hospital and restoration of its rightful position across Africa.
He continued that these items will help support health care workers at Connaught Hospital in the dispensation of their duties.
Receiving the items, the new Medical Director of Connaught Hospital, Dr. Mustapha Kabba thanked the minister for presenting him with the opportunity to work for the people, he said that the items will be utilized judiciously and promised to work to the best of his ability in ensuring that Connaught Hospital will be a place to write good about.