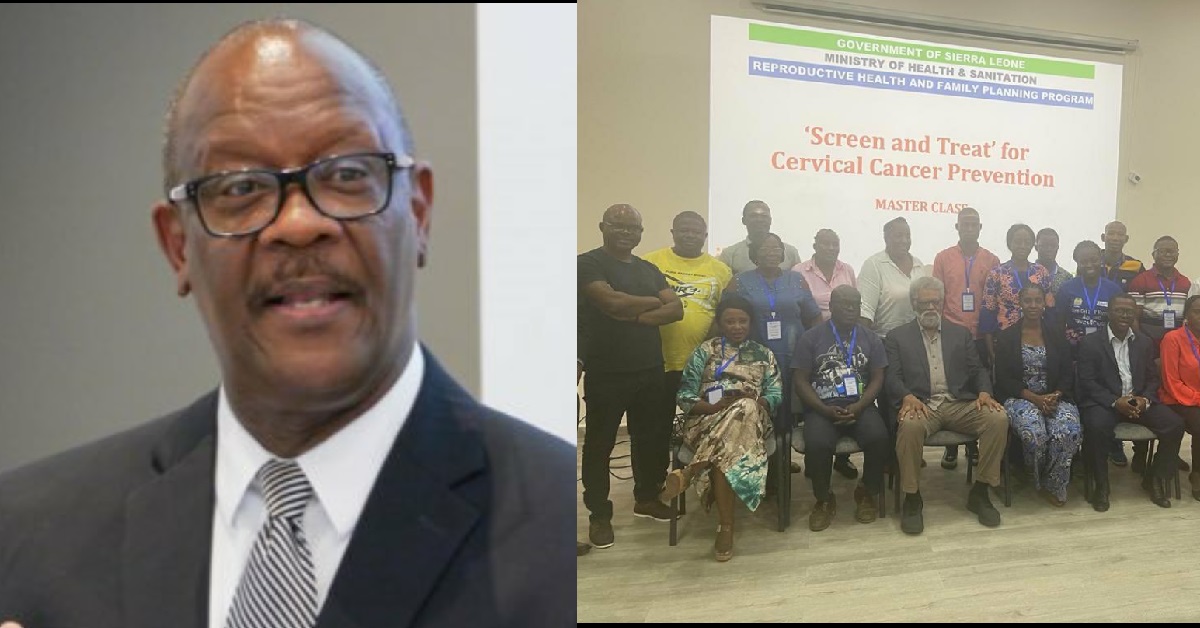 Ministry of Health Trains Staff on Cervical Cancer Treatment
Sierra Leone's Minister of Health and Sanitation, Austin Demby has on the 22nd January, 2023 disclosed that, they have been engaged in training of staff on the technical know-how regarding the treatment of cervical cancer in the country.
The training is part of the Ministry Transformational Health Campaign, which is built on a platform for developing modern Sierra Leone.
According to the Minister Demby, the set of trainers trained will have skills and technical know-how in the treatment of cervical cancer as well as its early detection which may prevent the individual from severe case.
"This weekend, my good friend Prof. Groesbeck Parham is in Salone training-trainers on the early detection and treatment of cervical cancer as part of our strategy to eliminate cervical cancer in our country. Plus HPV vaccine we move undistracted!'' he asserted.
Cervical cancer is a type of cancer that occurs in the cells of the cervix — the lower part of the uterus that connects to the vagina.Various strains of the human papillomavirus (HPV), a sexually transmitted infection, play a role in causing most cervical cancer.