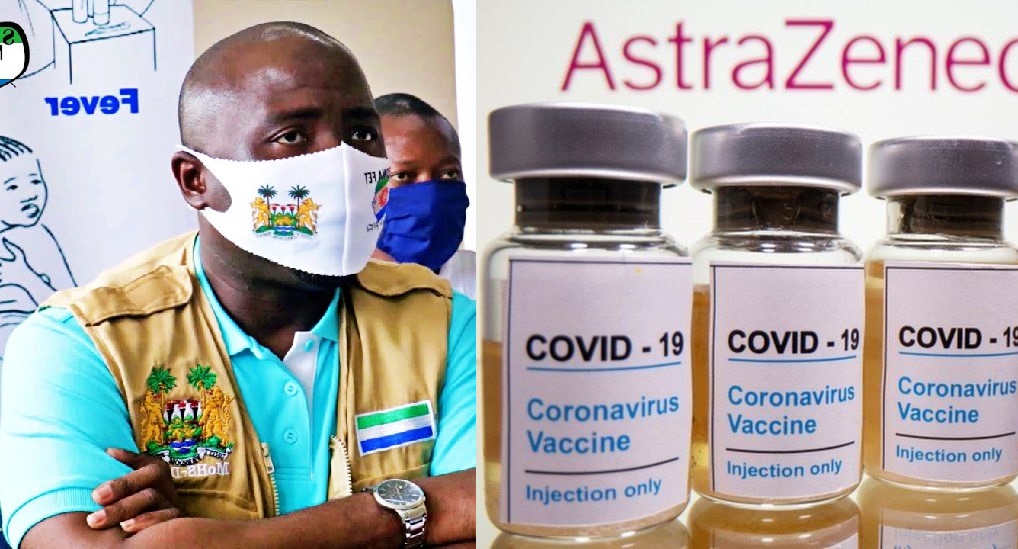 NaCOVERC Explains Why Sierra Leone Government Destroyed 13,000 COVID-19 Vaccines
Solomon Jamiru, the spokesperson of Sierra Leone's National COVID-19 Emergency Response Centre (NACOVERC) has said that Sierra Leone did not administer COVID-19 Vaccines totaling 13,000.
Jamiru said this on Sunday while confirming the destruction of the vaccines was on the premise that they were expired.
His statement comes at the heel of a BBC report suggesting that nine (9) African countries including Sierra Leone have destroyed a total of 450,000 COVID-19 vaccines.
The statements reads in part, "Sierra Leone received 42,000 doses of Oxford-Astrazeneca vaccine from the AU on 20th March 2021, to expire on 13th April. The shelf-life was less than a month. As a Response, we were able to operationalize the roll-out immediately; and once we knew that the expiration period had kicked in the following month, the decision was made not to administer the remaining 13,000. Let it be made clear that Sierra Leone does not destroy vaccines just like that.
"The public would further recall that we received a donation of 96,000 doses of Oxford-Astrazeneca from the COVAX scheme. We successfully utilized those 96,000 doses before their expiry on 16th July.
"As WHO, Africa CDC and other well-meaning institutions and individuals continue to make a clarion call for equity in vaccine distribution, we join those compelling voices in our passionate appeal for greater and quicker access to WHO-approved vaccines.
"NaCOVERC and Ministry of Health and Sanitation continue to work assiduously to make sure that our people have those life-saving jabs in their arms; and will not walk the senseless path of destroying vaccines which are meant to save lives and break the chain between infections and hospitalization."