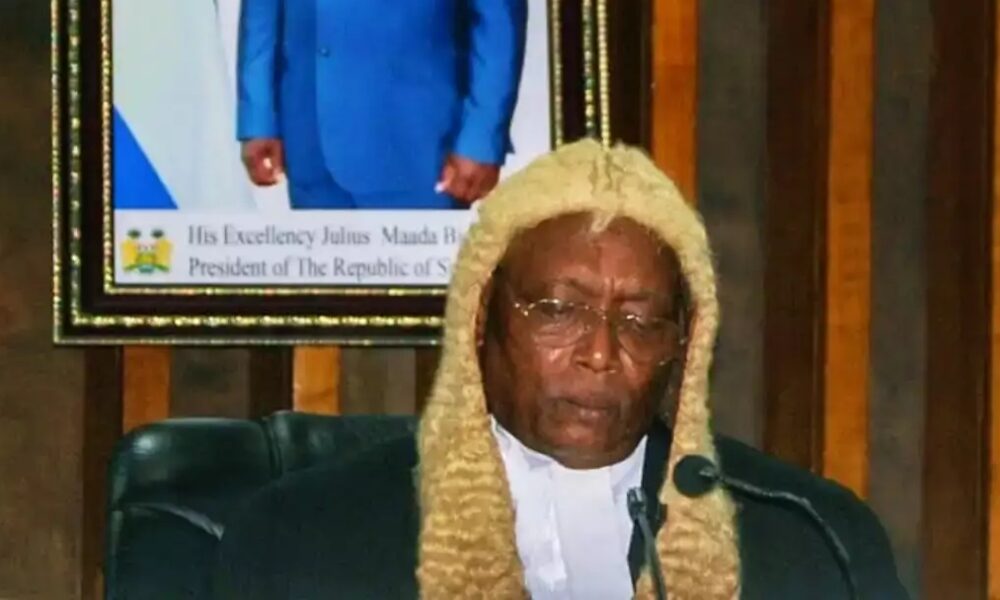 Drama as Speaker Abass Bundu Drags His Brother to Court, READ What Happened
The Speaker of Sierra Leone Parliament, Dr. Chernor Abass Bundu, has dragged his brother, Alpha Sulaiman Bundu to court for allegedly using abusive languages against him.
The matter is before Magistrate Marke Ngegba of the Pademba Road Court No.2. Alpha Sulaiman Bundu was charged with one count of insulting conduct against the Speaker of Parliament.
The charge sheet furthered that Alpha Sulaiman Bundu on Saturday 16th February 2019 at No. 12 City Road, Wellington, Freetown did use obscene abusive and insulting words against the Honorable Speaker of Parliament, Dr. Chernor Abass Bundu with intent to provoke him to commit a breach of the peace.
The Speaker's cousin, Haja Assiatu Taal appeared at the Magistrate Court No. 2 to testify but Magistrate Ngegba adjourned the matter until the review of charges against Alpha Sulaiman Bundu.