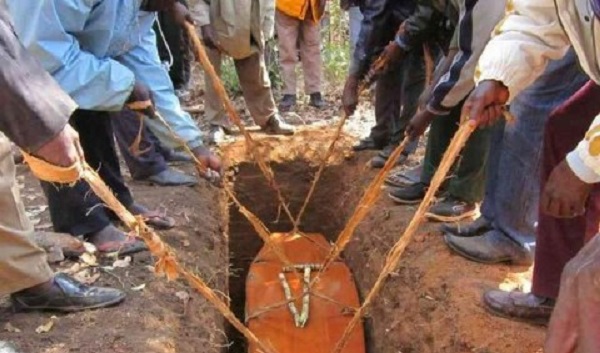 Boy Brutally Killed by Foster Father
The Criminal Investigation Department (CID) in Bo is investigating the alleged killing of 15-year-Old Mohamed Koroma by his former parents.
Alfred Harding, Mary Bunduka, and Lansana Momoh are currently in police detention helping with investigations over death of the teenager.
Speaking to Politico, police Deputy Public Relations Officer South, Constable Alhaji Osman Mansaray, said they got intelligence about the incident in the early hours of Friday, 13 May 2022.
He said they went to the said address given to them by their informants where they discovered the lifeless body of the kid with visible bruises and Scars.
The police officer said they initially arrested six people at the scene but now have four detained. "As the investigation continues, we will know who was part of the case or not, " he said from their investigations so far, he explained that the deceased was a native of Kailahun, where his parents live but was sent to stay with the Bunduka family to attend school.
He added that the boy's guardians alleged that the deceased stole a mobile phone for which he was beaten and later taken to Dems, a remand home for children in conflict with the law, but was later brought home that same night on the pretext of being sent to his parents the following day.
According to him the suspect admitted to have tied the boy up with a rope to prevent him from escaping so they could take him to his parent, only to meet his lifeless body on the ground in the morning.