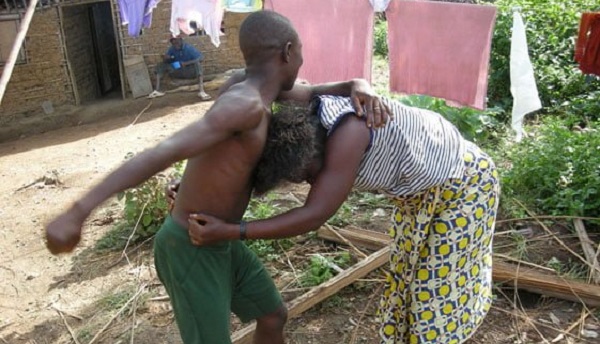 Drama as Husband Beats His Wife to Death in Bo
Tortor Seneisie husband to Mariama Senesie have been reported that he has beaten her to death in Bo district. According to the report the husband in question allegedly killed is wife because he suspected her of dating another man identified as Ibrahim Rogers.
Whilst obtaining statement from the alleged boyfriend at the Bo Police Station, he said that the deceased waws a close door neighbour and a friend to his wife. He said he went to visit the wife (deceased) but wasn't around but decided to do further search to know her whereabouts and saw her in their bedroom.
According to A-Z Newspaper, the suspected boyfriend said whilst the deceased was in her matrimonial room some unknown people told the deceased husband that both of them were making love in his room and upon arriving at the scene veraciously the husband started beating up his wife until she went into coma and later died at a medical centre where she was responding to treatment.
However, the husband has denied beating his wife to death and as a result both the alleged boyfriend and the deceased husband have been arrested by the police for further investigation, whilst the remains of Mariama Senesie have been buried awaiting the government pathologist to exhume her remains in order to ascertain the cause of her death.