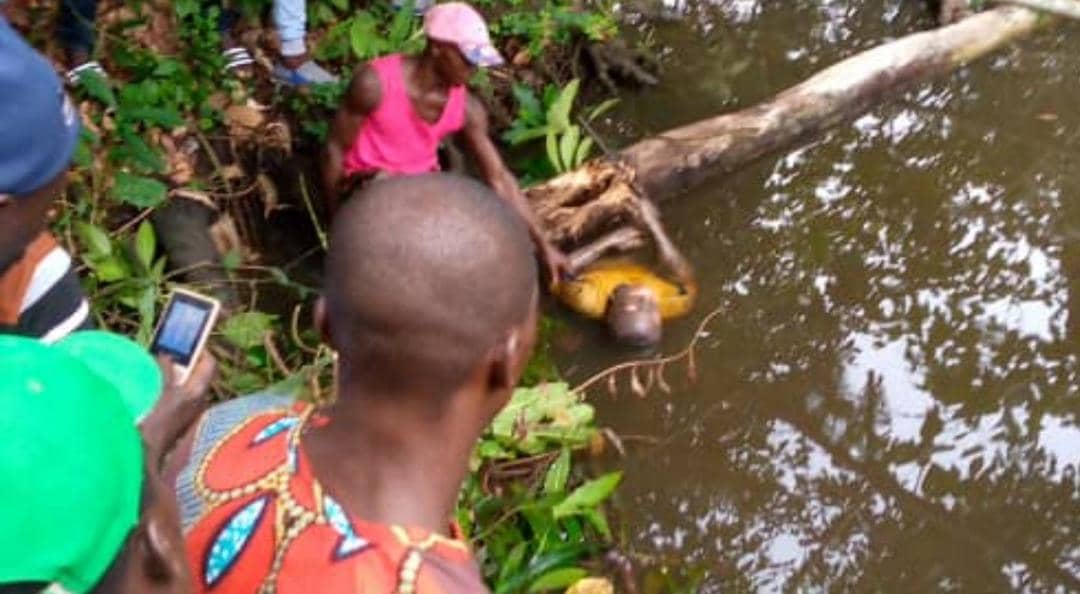 Pastor Found Dead in a Bush in Kailahun District
A farmer and Residents pastor of JSFC in Ngawodu Village, Kissi Teng Chiefdom, Kailahun District, pastor Joseph Hallie Borbor, has been found dead in a bush.
Pastor Hallie was married with five children.
According to reports, the deceased before his demise had quarreled with one of his relatives over a trivial issue, who threatened to dance over his(pastor Hallie) grave if he is not careful.
It was then reported by the wife of the deceased, Hawa Borbor, that they left for the farm at around 10:00 am to harvest some crops ,And while they were working, the deceased asked his wife to go home to prepare a meal as the weather condition was not friendly.
Hawa furthered that while she was going home, she met a group of three young men who asked her about her husband's whereabouts, and she replied that the deceased was still on the farm pointing towards the direction, and the men proceeded.
Hawa said for the rest of the night, she couldn't see her husband but failed to let other people know. Hawa and her son went to the same farm the following morning. During their stay on the farm, her son complained that he is experiencing a lot of strange things around them but still could not notice anything until they retired for the day.
The wife was still not bordered about her spouse's disappearance, until when other people became suspicious about the situation before she could explain.
"Three days have gone without seeing or hearing from my husband. We went to the farm together on Wednesday, 11th May 2022. I and other relations became worried. The town elders agreed to send some youths to search for pastor Joseph Hallie Borbor and it was shocking that the youths found my husband's corpse by the side of a river in a bush," Hawa Borbor explained.
The Matter was reported to the Kissi Teng Police Post and later taken to the community health post for an autopsy. The remains were laid to rest on Sunday 15th, May 2022. So far fifteen(15) people are under police custody in helping them with investigations.