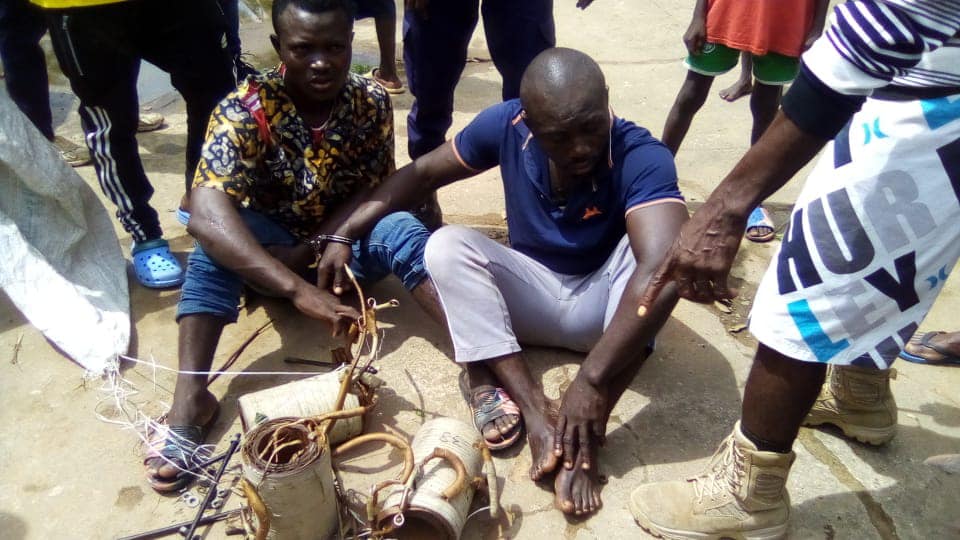 Police Arrest Two Men For Allegedly Stealing Copper, Transformers
Two men allegedly stole electrical copper metals and transformers belonging to a private company in Makeni, northern Sierra Leone, local police said in a press release last Wednesday.
The release was shared on various online forums by Sierra Leone Police Northeast region spokesman Insp. Abdul Rahman Sankoh.
Sulaiman Koroma and Mohamed Conteh of Magbansor and Malainka villages in Mara chiefdom respectively, were arrested with the electrical cooper metals by a joint team of police and the foreign company's private security agency, the release stated.
Police say the men were arrested with the alleged stolen items in their possession, around the vicinity of the company.
"On Friday 28th August 2021, at 0900 hours, upon an intelligence from some community members about the theft of three transformers belonging to Sun Bird Bioenergy Sierra Leone, an ambush was laid by a team of personnel of the Mamasa Logistics Security Services, a private security agency, supported by the Sierra Leone Police, which led to the arrest of the above mentioned suspects with the stolen electrical coppers from three transformers, now treated as exhibit," the release said.
Koroma and Conteh, according to the statement, are detained and assisting police in their investigation.
The Criminal Investigation Department of Rogbaneh Police Division, Makeni city, is leading the investigation. In a local radio program, spokesman Sankoh said the two suspects will be prosecuted.