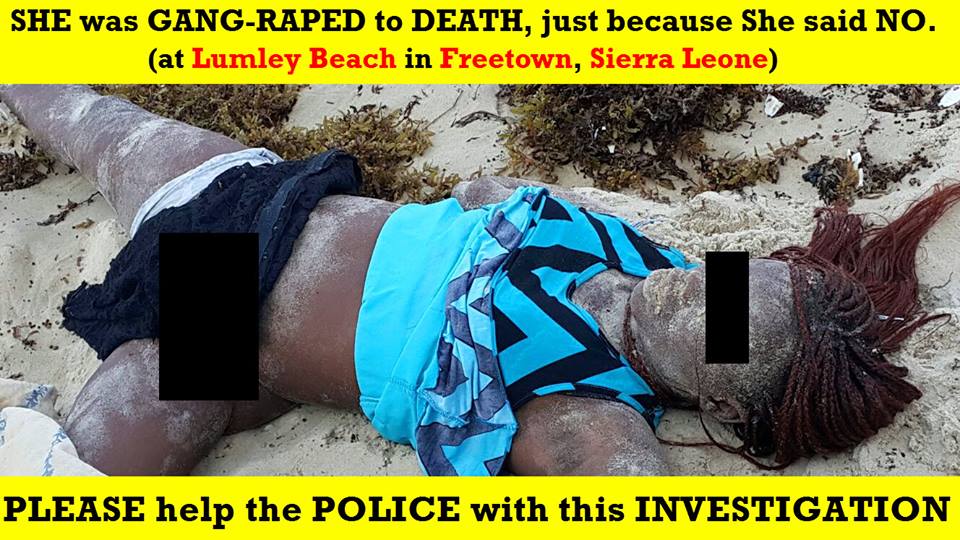 Post-Mortem Result Shows What Killed Hannah Bockaire
The Sierra Leone Police has concluded Hannah Bockaire's investigation and it has been confirmed that the deceased was brutally murdered not raped as alleged, Sierraloaded reports.
When in the morning of August 13, 2015, the sad news broke out about the gruesome death of a young girl along the Lumley Beach; there were speculations that the lady must have been gang raped by hoodlums following the gruesome state at which she was met.
The violent nature of the crime and the recklessness with which it was announced shocked the country. Since then, the authorities in the Ministry of Social Welfare, Gender and Children's Affairs (MSWGCA), the police and several advocacy groups have demonstrated deep interest in the case and commitment to ensure justice is served.
Following the release of the post-mortem result by the Sierra Leone Police, Sierraloaded gathered that the entire act was master-planned by a friend of the late victim.
Close sources said the friend hired killer's to get her killed being her rival over a Lebanese business tycoon. The teenage girl who resides around Aberdeen road and her parents are now in police custody for crime investigation.
A copy of the Post-Mortem result is attached. Sierraloaded will keep you informed as the case proceeds.