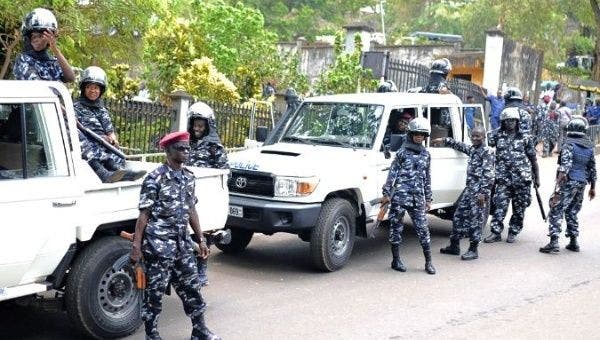 Two Arrested For Killing 14 Years Old Boy
Two suspects are at present helping the police with investigation in Bamoi Luma for killing a 14 years old boy, Chernor Barrie. This disclosure was made by the media officer of the Kambia police station, Corporal Claudius Moses Gray.
Speaking to the press Cpl. Claudius stated that the Kambia police station got the information and in no time waited by the police officers went to the sense of crime at Bamoi Luma from Kambia. On their arrival on the 16th of April 2022 the team meet the corpse of one person who was identified as Chernor Barrie age 14 years in an old building with an old belt laying by his side.
He continued that the corpse was taken to Kambia. Government Hospital where post-mortem was carried out of which the medical report stated that the deceased died of strangulation and wounds.
Bamoi Luma, he said is a very small in the Kambia district and that it is an international market where thousand of people converged every week for trade fare from Guinea and all over Sierra Leone.
According to Momentum Newspaper, Bamoi Luma is a cosmopolitan town with increasing town rate, the citizens had applied for a police station to avoid taking convicts to Kambia and to increase the man power of police officers.