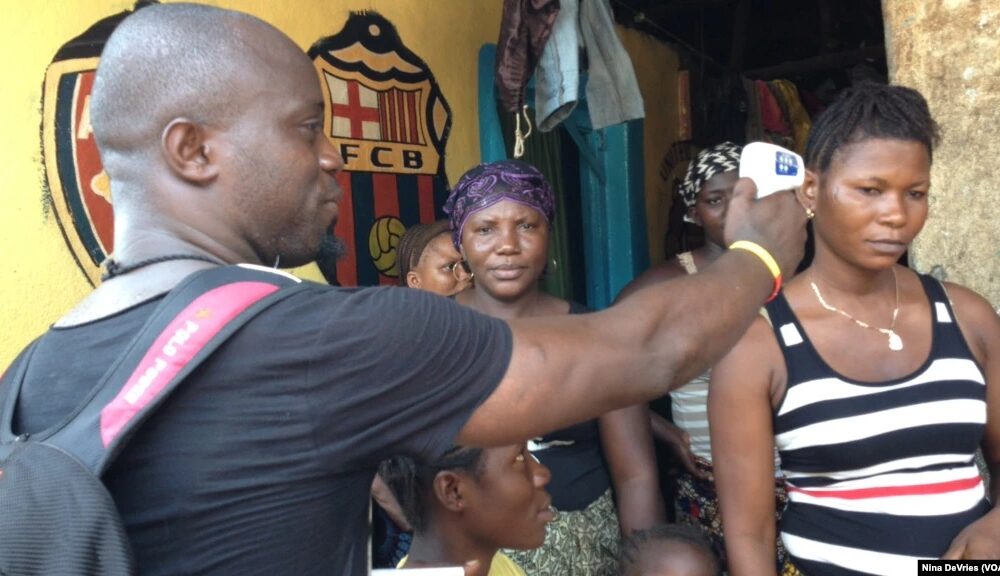 Tension as Two Ebola Patients Escape From Freetown Health Facility
Tension as as two Ebola patients, a 32-year-old woman and eight-year-old girl have been declared missing from  medical facility  on the outskirts of Freetown where they were been treated for the dreaded Ebola Virus Disease, Vanguard reports.
The health authorities have launched a nationwide  manhunt for the fleeing patients and this has put the country in red alert  to prevent a serious spread of disease.
The patients were however tracked tracked down at an undisclosed location and returned to the clinic after radio appeals to the public for calm and viligant.
The  National Ebola Response Centre  spokesperson confirmed the development saying "Our contact tracers and surveillance officers are meanwhile tracking the level of contacts the two would have made during the period of their escape."
The worst Ebola  outbreak in history has seen 27,600 infections in Guinea, Liberia and Sierra Leone, of which 11,253 have been fatal, according to official data largely deemed to be an underestimate.
Sierra Leone is said to have almost half total number of reported case of Ebola. In the death toll in the country is said to be reported be  about 3,941 people as of July 8, and 10 patients are being currently undergoing treatment for the Virus.
The World Health Organization (WHO) earlier  predicted that the Virus would be conquer before between April and early May but the new case has dwarfed that prediction in Sierra Leone.
The country  president, Ernest Bai Koroma, has last month  imposed curfews in the worst-hit parts of the northwestern districts of Kambia and Port Loko even as the country capital city has also had witness cases of the Virus.
It was gathered that these are the only two areas that are still having reported case of the virus  as new cases are being reported. The curfews placed in those towns was supposed to end this month but have been extended indefinitely.
It will be recalled that health authorities announced on June 22,2015 that a new case of  Ebola Virus Disease has resurfaced in the Sierra Leone .