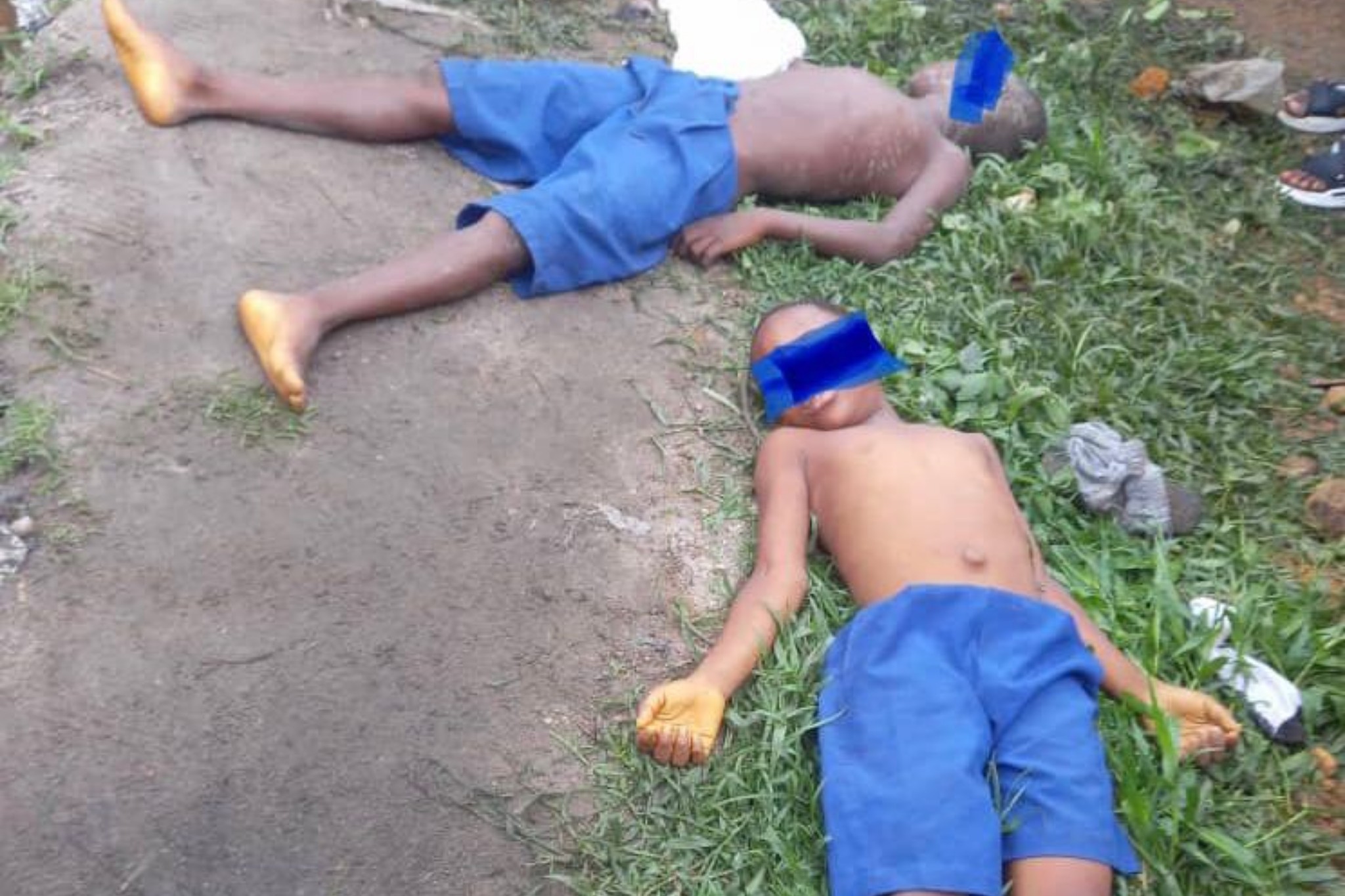 Two Primary School Pupils Found Dead in Makeni
Alie Mansaray 9 and Mohamed Koroma11, all pupils of the Sierra Leone Church (SLC) primary school in Makeni reportedly drowned, and died in a pit owned by one Bai Kanu at the Water Works area in Makeni city, according to the Police.
"On Wednesday 25th May 2022 at 12:38 hours, one Abdulrahman Kargbo of 13 Fofanah Street Makeni arrived at the police station and reported that two pupils Mohamed Alie Mansaray age Nine (9), and Mohamed Koroma age Eleven (11), got drowned in a Dug pit owned by one Bai Kanu of Waterworks Makeni," the Police public notice reads.
Upon receipt of this report, a team of Police Officers headed by the Operations Officers including Inspector Dauda supervisor CID, the Scene of Crime Officer (SOCO) among others, left the Station onboard SLP 170 Vehicle for water works area Makeni under the command of the Local Unit Commander of Makeni Division ACP. Esther Kantor Dukuray.
"Upon our arrival at the scene of the crime at Water Works Makeni, the two corpses of the deceased Mohamed Alie Mansaray and Mohamed Koroma were found lying motionless and seven other pupils of the same School (SLC) primary School that survived the drowning," the public notice reads.
The police said, photographs were obtained by the Scene Of Crime Officer, and the police Conveyed the corpses to the Makeni Government Hospital for postmortem examination and also the seven other pupils that survived the drowning incident for Medical treatment and examination.
Investigation is ongoing at the Criminal Investigation Department (CID) Makeni Divisional Headquarters.