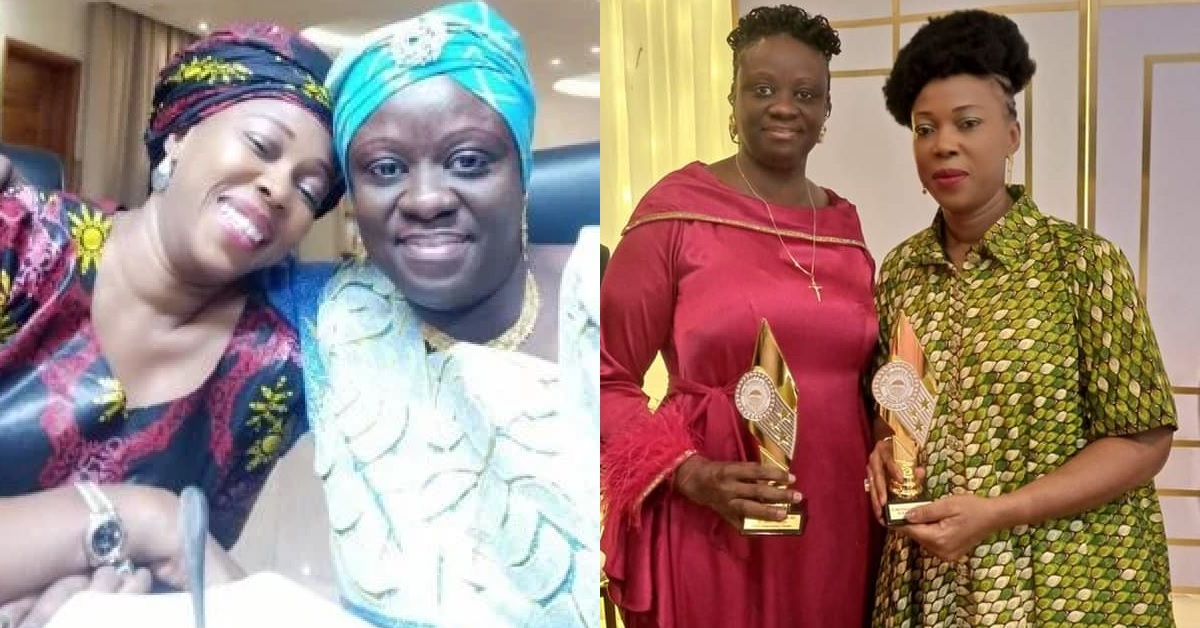 Unbreakable Sisters Bag Women's Forum Awards 2022
Sierra Leone Journalist. political commentator, newspaper publisher and a former Sierra Leone minister of Social Welfare, Gender and Children Affairs under erstwhile President Ernest Bai-Koroma from 2016 to 2017, Sylvia Blyden and her sister Fatima Bio, the First Lady of the Republic of Sierra Leone have today bagged prestigious awards for service delivery to humanity.
These awards were presented to them by the Women's Forum, a national canopy for all Sierra Leone Women's groups. Among other VIP awardees of the said event was the First Gentle Man of the Republic of Sierra Leone His Excellence Rtd. Bregidier Julius Maada Bio.
The Women's Forum is the umbrella for all women's group in the country. For their relentless efforts in the fight to make Sierra Leone a better place on Earth to live, Sylvia Blyden and Fatima Bio were commended and their service acknowledged over the years with the awards as a tap on their backs for  job well.
The Women's Forum Sierra Leone was established in February 1994, in response to the need for a Nationwide Network of Women's Non-Governmental organizations that would take collective decisions and action for the overall advancement of Women and Girls throughout the country.
Currently there are three hundred (300) organizations that are registered within the Forum at Regional, District and Chiefdom levels. We are partners in all national development having signed the Service Level Agreement with the Ministry of Gender and Children's Affairs into our board. We are also registered as an NGO with the Ministry of Planning and Economic Development and SLANGO
In the verge of accomplishing its objectives, Women's Forum values respect for womanhood, women's solidarity, Transparency and the Rule of law, Love for the Acquisition of knowledge, Willingness and Readiness to learn and share
The aims of the Women's Forum are the Advancement of the status of Women, the Promotion of Gender Equality and the Empowerment of Girls and young Women in Sierra Leone.