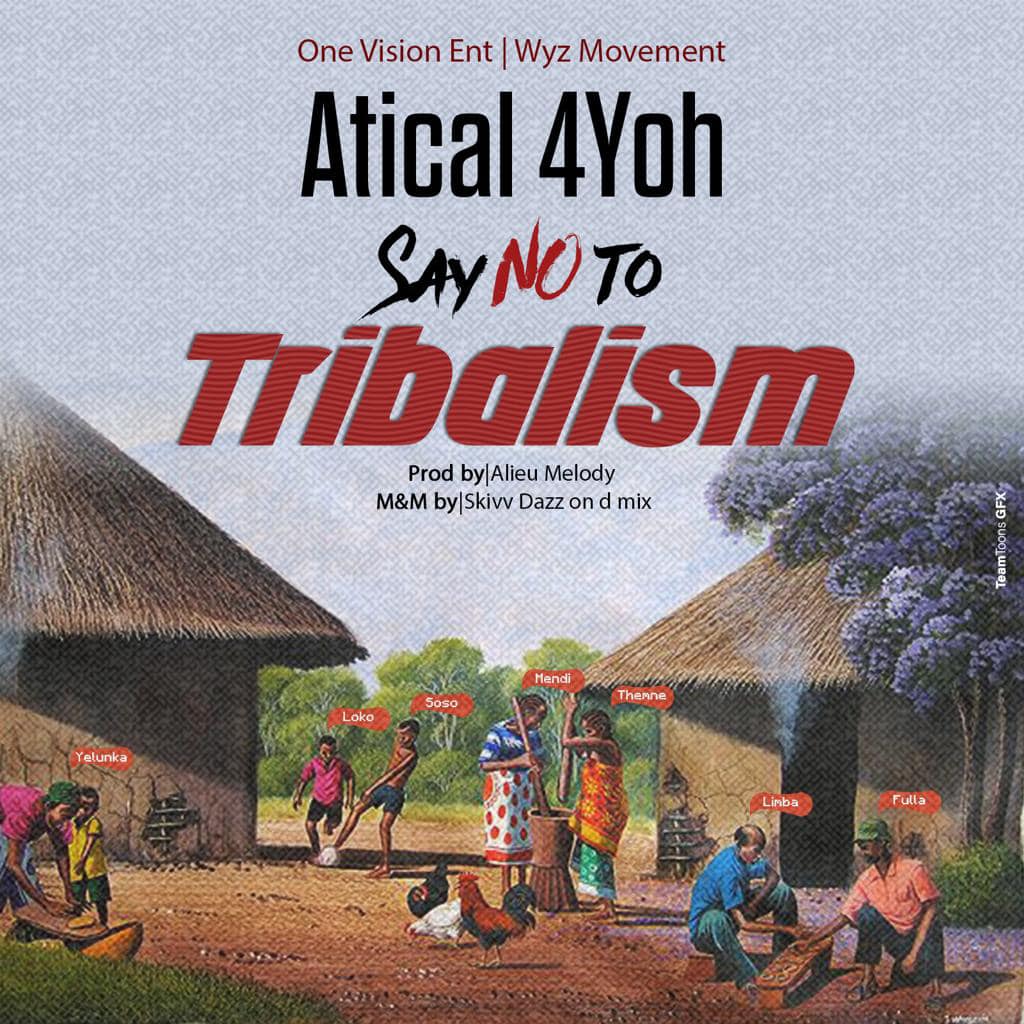 Atical 4Yoh – Say No To Tribalism
One Vision Entertainment and Wyz Movement present another banger from the camp of Atical 4yoh and this is another national treasure worth adding to your playlist.
Atical 4yoh calls this one "Say No To Tribalism" and it comes with the right message at the right time when the Tribalism in Sierra Leone is becoming out of hand for the development of the nation.
Tribalism is the state of or fact of being organized in a tribe or tribes, the behaviour and attitudes that stem from strong loyalty to one's own tribe or social group. Should the work not be done because the one person who knows how to do the work does not belong to a particular tribe or social group?
"Say No To Tribalism" by Atical 4yoh is one of the most realest banger by the hitmaker and it was produced by Alieu Melody, mixed and mastered by Skivv Dazz on the mix.
Listen Below:-