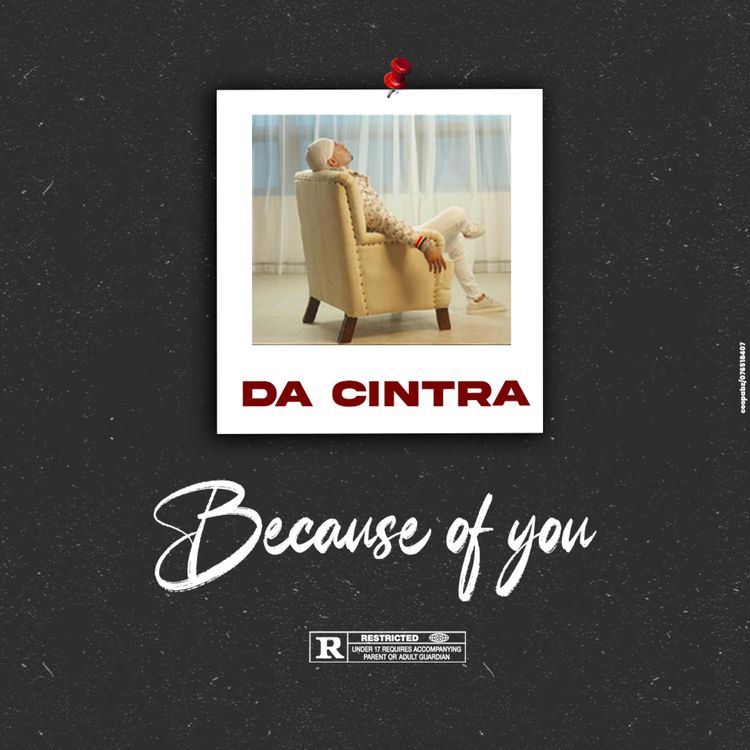 Da Cintra – Because of You
Da Cintra releases the official music video for his official hit single "Because of You" which was produced by I.T and video shot by A Lens Studios Film.
This song by Da Cintra is a great afro-pop anthem with a unique flow that comes with all the basics for good music from Sierra Leone.
Da Cintra is a singer/ rapper from Sierra Leone. 2018 was his first year in the music industry and his first single "Can't live without you" debuted at the top 10 charts on Star Tv and later saw it move to number 8.
He then went on to release a few singles and in April 2020 he got his first viral moment with his Freetown freestyle that created a whole wave of freestyle and gained mainstream recognition.
Later on, that year in September 2020 his debut EP "Chances" was released with bangers like Skintight and Anifa. Born to a Lebanese father and Sierra Leonean mother Da Cintra is currently residing in Sierra Leone, the place where he has always called home.
Da Cintra dropped "Chances 2" in 2021 and more singles/collaborations to follow!
Listen Below:-