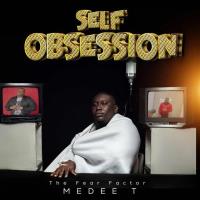 Medee T – Hands Up
Notwithstanding the rap battles between rival acts over who is king of rap in the entertainment industry, Medee T on his "hands up" song in the Self Observation album bragged as being the young king of hip hop in the country. 
Medee T has over the years collaborated with megastars in the Sierra Leone's Entertainment Industry including the Ambassador himself, Kao Denero, on a song titled "Big Time."
On this Self Obsession album, Medee Tee composes a total of 10 tracks in the album and doing six collaborations with Sierra Leonean superstars.
On this Hands up track, Medee T bragged of being Hercules in the hip hop game (hip hop strongest in the entertainment sector).
I wonder what Inspired Medee T with such courage at the era of Kao Denero. Grab your earbuds and be the judge to this track.
Listen Below:-