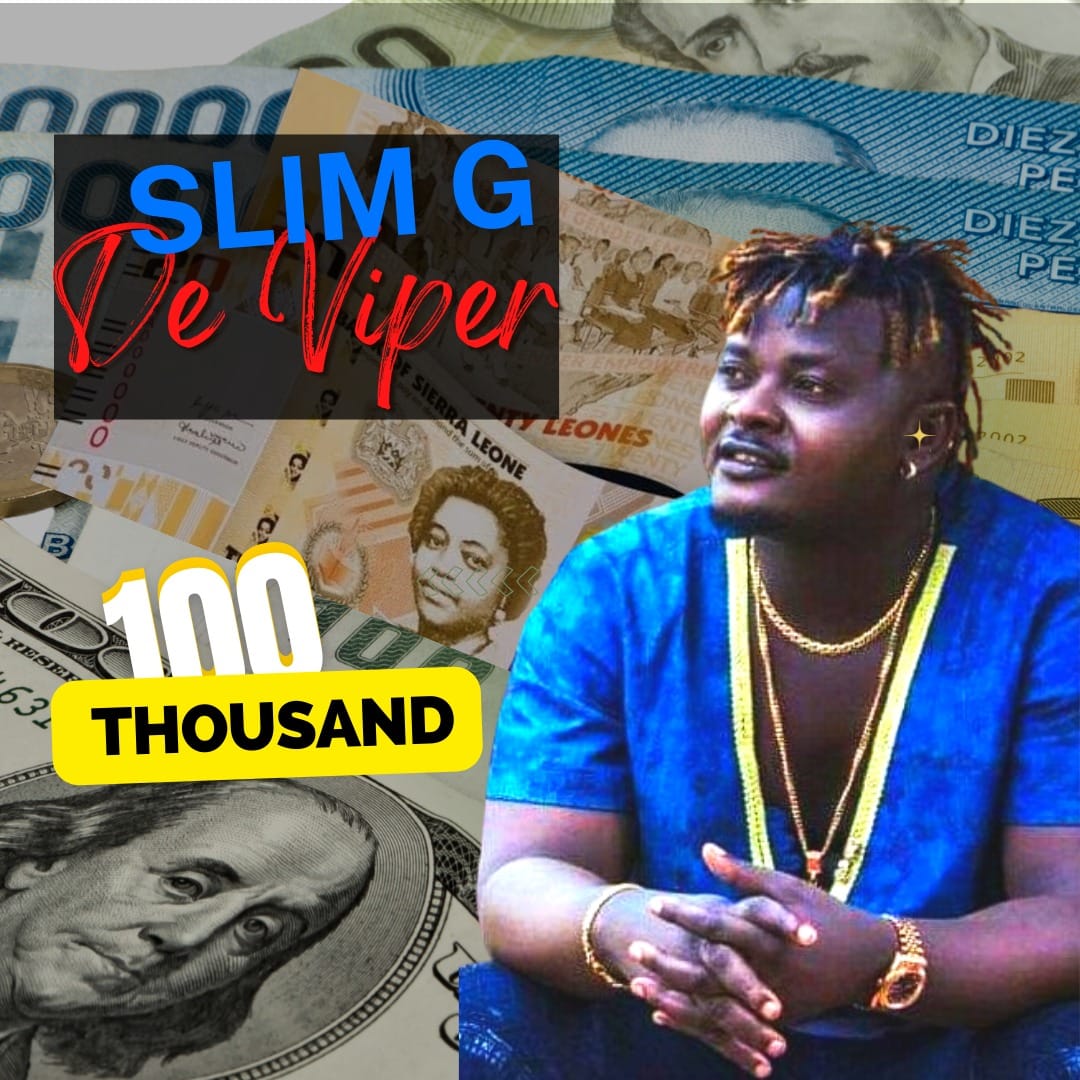 Slim G De Viper – 100 Thousand
Another massive trendy song is here and it is already trending on social media and the 100 Thousand challenge is going crazy on the hitmaker' social media platforms. It is by Slim G De Viper and he calls this one "100 Thousand".
100 Thousand is a nice song to check out and it is one that should be added to your playlist. It was delivered in a local language from Sierra Leone called Temne and it sound so right for all listening pleasures.
Slim G De Viper is a Sierra Leonean music maker whose music has been catchy to the ears of his fans for years now and this songs says it all that this rock star is just getting started.
Check it out already and add this banger to your playlist this holiday season that is fast approaching and enjoy the best of Sierra Leone music anytime.
Listen Below:-