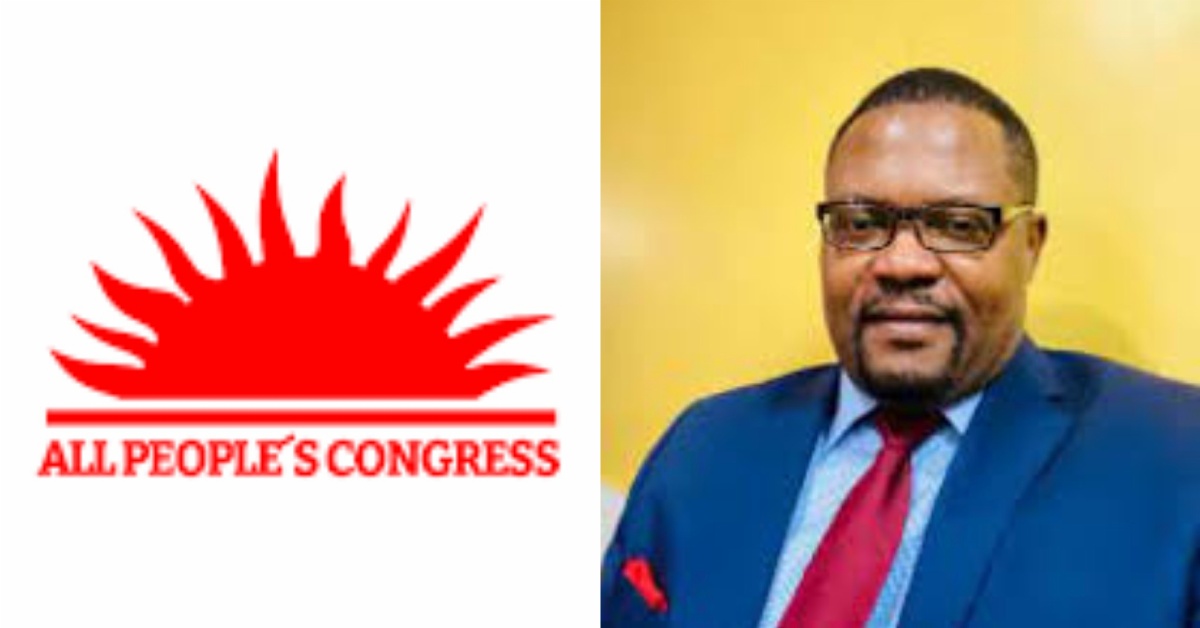 Alfred Peter Conteh For APC Flagbearer
Recent activities of the chairman of the 21-man Interim Transitional Committee (ITGC), of the All People's Congress Alfred Peter Conteh, seemingly appear as though he intends to contest for the 2023 Presidential flagbearer ticket of the party.
By all indicators, it is also clear that he is going all out to make sure that he grabs that highly coveted position that is kneely battled for by other senior party aspirants who have also directly or indirectly expressed interest.
Before now, Alfred peter Conteh's main objective was to foster good governance within the party's hierarchy which led him to petition the erstwhile executive of the party in the Freetown High Court.
Last weekend, the ITGC Chairman and campaign team visited the eastern part of the capital city to officially launch the party Wards and Constituency Executives and to also commence his leadership campaign among party members and Stalwarts. This activity was witnessed by a good number of APC members and supporters who came out in their numbers to welcome him for the first time.
However, many political analysts and APC members are reportedly averse to the political style of Alfred Peter Conteh coming from the Diaspora to the Courtroom and now to mainstream politics. Regardless of that, they are also of the opinion that the court ruling issued by justice Fisher on the 28th of April this year, would also prevent him from contesting the flagbearer election as he is part of the current party's affairs.
Speaking to the press lately, some senior APC members expressed dissatisfaction over how certain things are now done within the party. Those senior APC members added that the party's hierarchy must be aware of what they described as a "clandestine plan" of Peter Conteh as he prepares to face President Julius Maada Bio in the forthcoming 2023 general elections.
According to the APC stalwart, Sorsor Sesay, the screaming and shouting of APC supporters at last weekend's event organized by Alfred Peter Conteh and their team were clear indications that he is eying the party's flagbearer position.
Speaking at the said event at the weekend, Alfred Peter Conteh said that the fight to redeem APC was one that primarily focuses on creating a level playing field where the best man wins through the voice of the people.