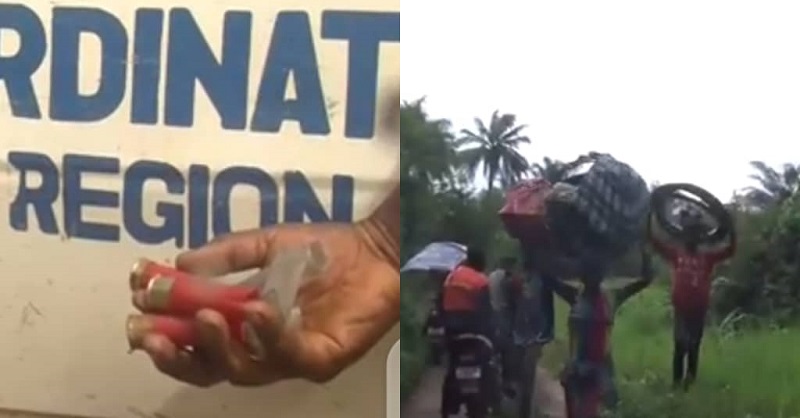 Panic in Sierra Leone as Heavy Armed Gunmen Attack Tonkolili District
Residents of Kunike Folawusu Chiefdom in Tonkolili District in Northern Sierra Leone are presently living in fear as heavy gunmen have invaded and destroyed their homes and properties worth millions of leones.
According to the resident in Tonkoli and Roban Communities in the district said they were attacked in the middle of the night and their properties were destroyed during the attack.
They also said due to the incident they have been displaced and left without a place to live as a whole town was set ablaze.
A resident said they just saw some unknown gunmen attack their village and burnt down their houses, and people had to flee to the bushes.
"Yesterday some unknown gunmen came to our village and started attacking us, burning down our houses even our rice crop was not speared all was burnt, people were scattered some ran to the bush since yesterday some are still in the bush, one said
"By 1:30 am we just had gunshots and the attackers started breaking down our doors, so we had to run," another resident said.
Another resident said she was displaced from her family since the attack as she has not seen her dad.
"Where we are staying they have burnt our houses, even my dad I don't know where he is at the moment," she said.
The cause of the attack they said was a boundary dispute between Kaliang Chiefdom in Koinadugu District and the Kunike Folawusu Chiefdom in Tonkolili District.
Both communities have a long-standing land dispute as they both share a border.
The recent spike in the ugly incident was the installation of a new Section Chief by the Kunike Folawusu Chiefdom in Tonkolili District.
Since the incident, the two chiefs of the chiefdoms have been called to a meeting by the Resident Minister of North Abu Abu Abdulai Koroma to discuss the way forward.
They however cast blames on each other and non took responsibility for the said incident.
Koroma in turn warmed the two to amicably settle their disputes between themselves to avoid such incidents from repeating again.
The community since the incident has been left dilapidated and totally isolated with empty bullet shell casings lying all over the place.