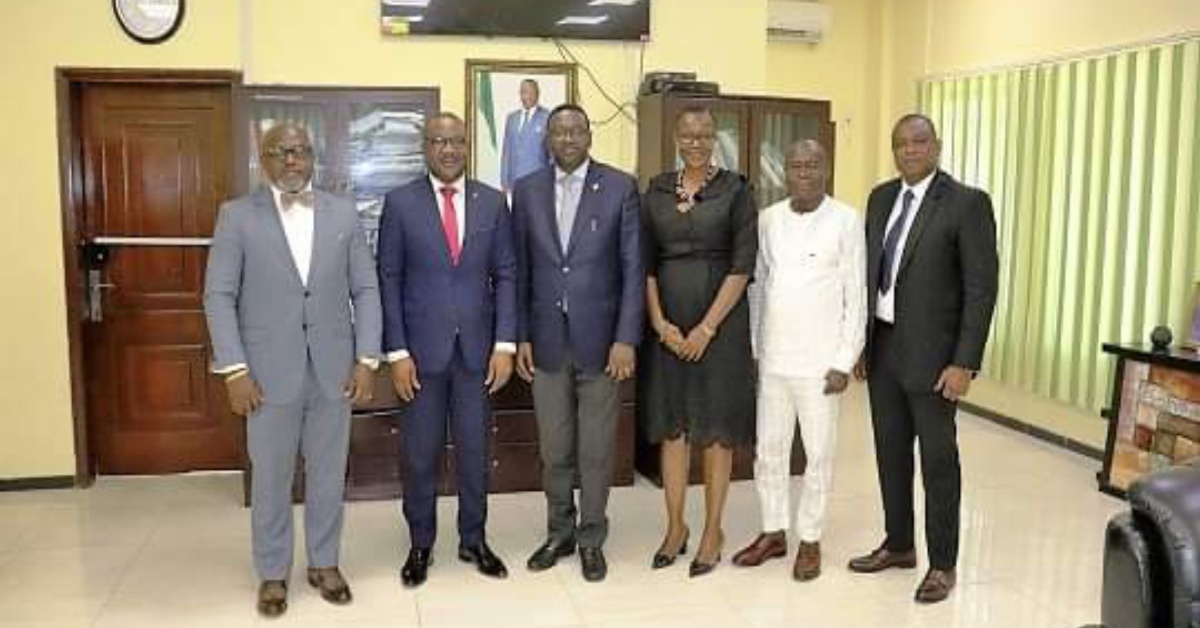 Bankers Engage New Minister of Finance
Sierra Leone Association of Commercial Banks has on Tuesday, 24th January 2023 paid a courtesy visit to the new Minister of Finance, Sheku Ahmed Fantamadi Bangura at his office in George street Freetown.
Mr Usman Imam Isiaka, Vice President of the Association congratulated the new Minister on his new appointment, adding that they are pleased to meet with him.
Mr Isiaka, who is also the Managing Director of (UBA) underscored the fact that the Banking Sector is a major player in the government and a key player in the economy.
He further pointed out that that the Commercial Banks are a major source of government revenues as through Treasury Bills and other financing instruments.
Mr Isiaka also told the new Minister that that they are working hard  to improve their services by leveraging technology and they are also integrating the NCRA's NIN number to access and verify customers data.
In his response, Minister Bangura commended the Association for providing financing needs of the government. He urged them to embrace financial inclusion and expand their services.
Deputy Finance of Minister, Bockarie Kalokoh emphasized on the need for them to be more  innovative with technology.
He Further reaffirmed the need for further engagements with the Banking sectors players to improve the economy.