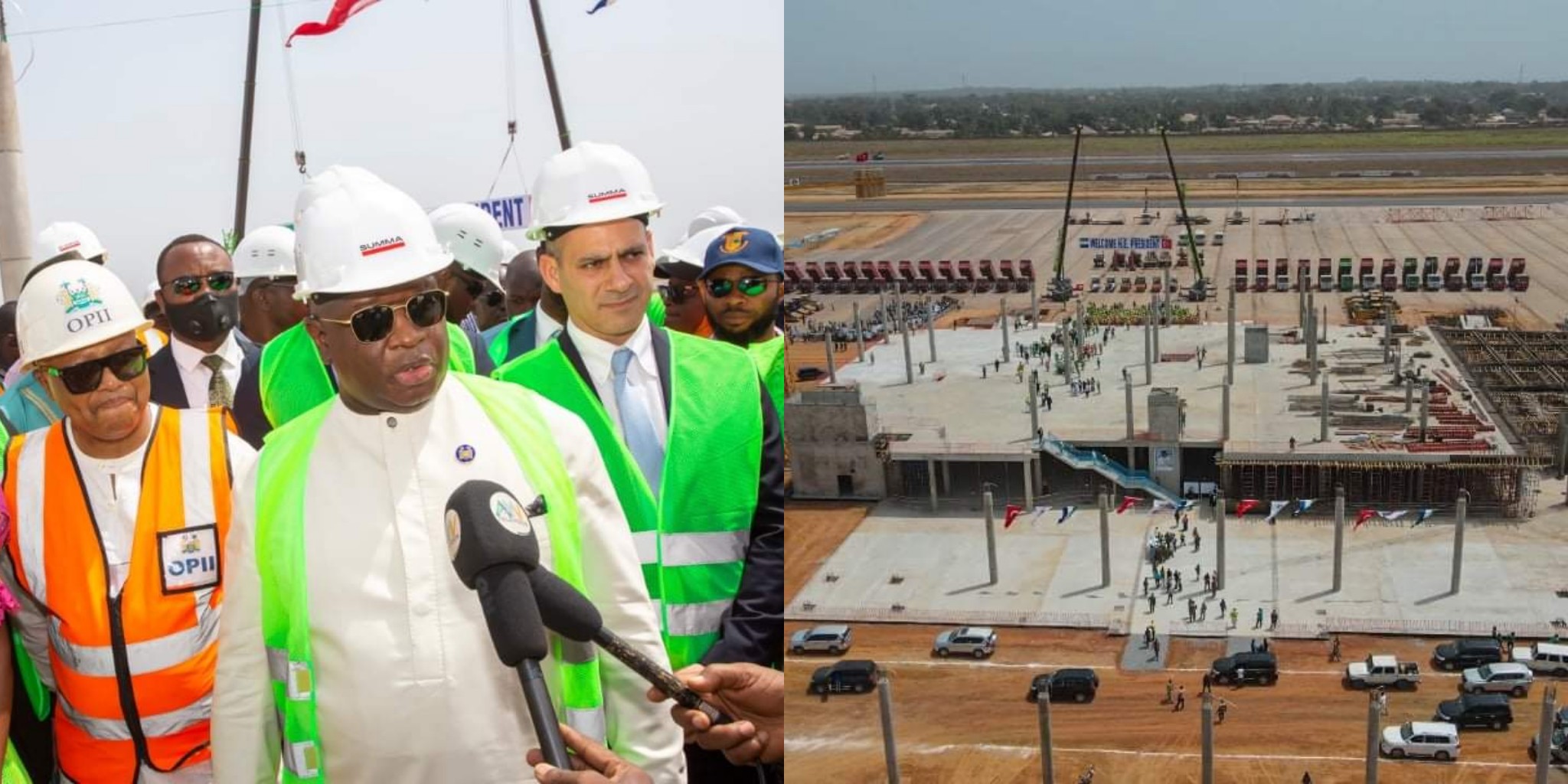 President Bio Inspects Ongoing Construction to Expand Freetown International Airport
The President of Sierra Leone, Julius Maada Bio has on Friday 25 March 2022 conducted an inspection tour at the site of the ongoing construction to expand the Freetown International Airport at Lungi, Port Loko District.
The President was joined by the First Lady, Fatima Bio, Vice President, Mohamad Juldeh Jalloh, Resident Minister Northwest Region, Alpha Kanu, and other part officials.
According to reports, as it stands, the $270 million project is in high gear and expected to be completed in early 2023.
It is also reported that the project is the radical transformation of the gateway of Sierra Leone.
Upon completion, the new Airport will have the potential to be a major transit point to and from South America to Africa and the rest of Europe.
It will also meet the International Civil Aviation Organisation (ICAO) requirement for airport certification.