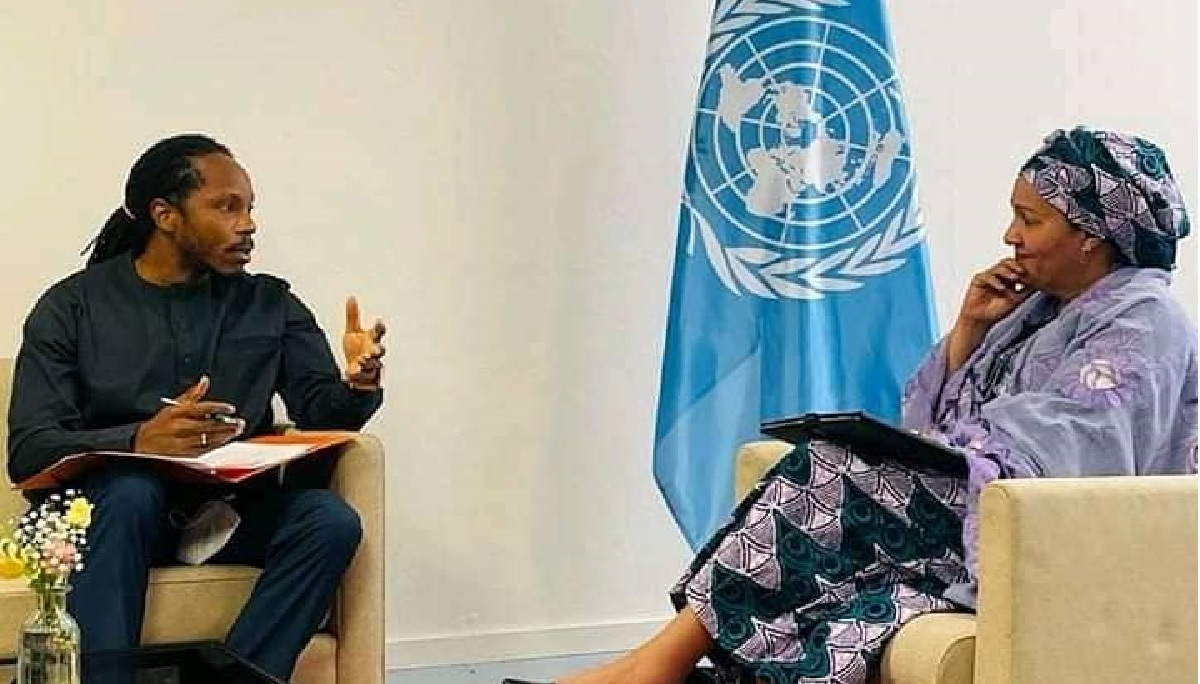 Education Minister, David Moinina Sengeh Meets United Nations' Amina Mohammed in Paris
Sierra Education Minister Dr David Moinina Sengeh holds strategic meeting with the United Nations Deputy Secretary General Amina J Mohammed in Paris.
Dr Sengeh is the Co-chair for the Advisory Committee for Transforming Education summit to be held in New York in September 2022. Sierra Leone was recently nominated to this all prestigious position by the UNESCO for SDG4.
This doesn't come as a surprise to many as the country is  striving to make Education better for all in Sierra Leone with a committed budget of 22% from president Bio.
The Sustainable Development Goals (SDGs), also known as the Global Goals, were adopted by the United Nations in 2015 as a universal call to action to end poverty, protect the planet, and ensure that by 2030 all people enjoy peace and prosperity.
The 17 SDGs are integrated—they recognize that action in one area will affect outcomes in others, and that development must balance social, economic and environmental sustainability.
Countries have committed to prioritize progress for those who're furthest behind. The SDGs are designed to end poverty, hunger, AIDS, and discrimination against women and girls.
The creativity, know how, technology and financial resources from all of society is necessary to achieve the SDGs in every context.