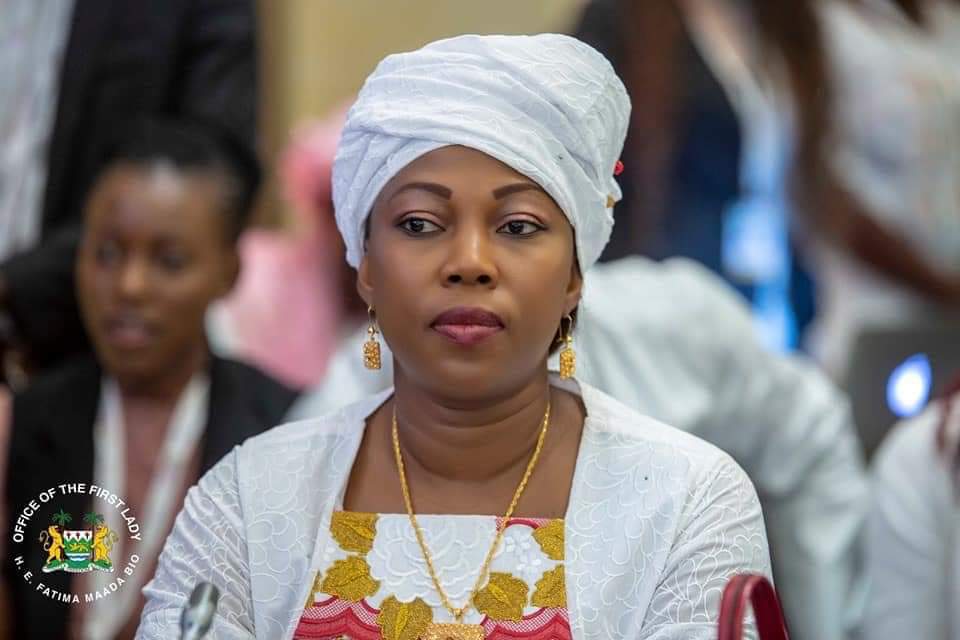 First Lady Fatima Bio Joins Other First Ladies to Discuss the Status of Implementation of Merck Foundation
First Lady her Majesty Fatima Jabbe Maada Bio joined other First Ladies from more than 18 countries in a Zoom summit to discuss the Status of implementations of the Merck Foundation program.
The Merck Foundation, established in 2017, is the philanthropic arm of Merck KGaA, Germany that aims to improve the health and wellbeing of people and advance their lives through science and technology.
"Our efforts are primarily focused on improving access to quality and equitable healthcare solutions in underserved communities, building healthcare and scientific research capacity and empowering people in STEM (Science, Technology, Engineering, and Mathematics) with a special focus on women and youth," they stated.