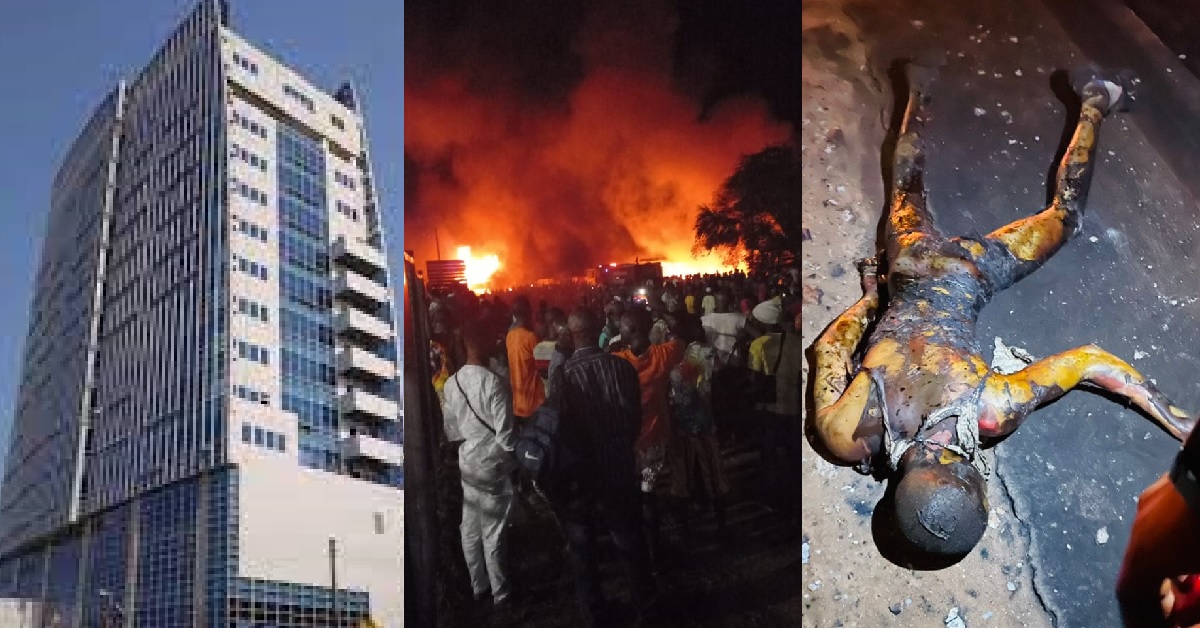 FCC Reveals Number of Deaths at The Fuel Tank Explosion in Freetown
Freetown City Council, the municipal government of the city of Freetown has revealed the number of people that died at the fuel tank explosion that occurred on Friday 5th November, 2021 at Wellington in Freetown.
According to FCC, 94 confirmed dead which are at Connaught Mortuary and 4 corpses are at the scene of the explosion. 92 injured (48 at Connaught Hospital, 6 at Choithrams Hospital, 20 at 34 Military Hospital, 18 at Emergency Hospital). This data was collected on Saturday, 6th November, 2021 as at 10:55AM.
Rumors and eye witnesses including AYV Television and popular blogger, Hawanatu Konneh who were at the scene doing live coverage reported that there are over 400 deaths.
On Friday 5th November, 2021 at around 10:00 PM, a forty feet NP fuel tanker collided with a tipper truck that led to the spill of fuel from the tank. Residents around rushed to fetch the fuel as it was spilling all over the street. Unfortunately, the fuel tanker exploded and led to deaths, destruction of vehicles, motorbikes, shops, business tables and many other properties.
Freetown City Council reported that there are 94 confirmed dead as at 10:55AM.