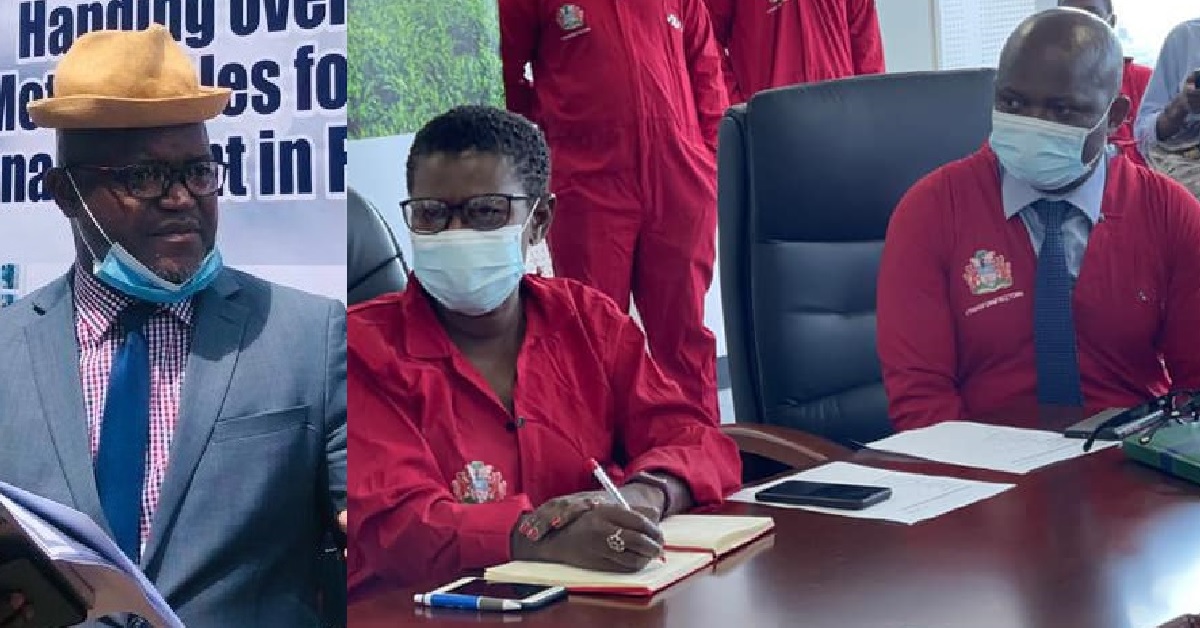 FCC's Chief Administrator Continues to Cause More Havock
Workers cleaning the streets of Freetown have gone for three (3) months now without any salary. This is because Freetown City Council's (FCC) Chief Administrator, Festus Kallay, is refusing to sign their payment cheque. Mr Kallay has on several occasions denied to have an open talk with the Mayor, Yvonne Aki Sawyer.
As the standoff exists, the workers who wake up as early as 5:00 O'clock every day in the morning to make sure that Freetown City is kept clean are languishing without hope. The sacrifices they are making are to ensure that things turnaround for their families and the country as a whole.
However, having taken three (3) months without pay, they are bitterly registering their frustration towards the maltreatment they are receiving from state institutions and FCC's, Chief Admin, Festus Kallay. Mr Kallay sits on the fate of about 100 staff as he keeps insisting that he couldn't sign their payment vouchers.
To destroy their hopes further, the SLPP government through the Chief Administrator are doing everything humanly possible to sabotage the effort of Mayor Yvonne Aki Sawyerr who, unlike them, is innovative and developmentally-oriented.
SLPP's politicking is affecting development within the municipality and has forestalled the Mayor's dream on her move to Transforming Freetown in line with her #Transform Freetown project.
To fix the problem, some Freetownians say removing the Chief Administrator from occupying such post would be part of the solution.
"This government is politicizing everything. The Chief Admin is used as a remote by Local government minister to get the Mayor frustrated" said Abibatu Neneh
At present, there is a strong connivance as public opinion alludes between the Ministry of Local Government and Rural Development (MLGRD) and office of the Chief Administrator.
The attempt is to discourage the Mayor, Councillors, workers and Freetownians in general, a tactic to preventing any development from going on in Sierra Leone's capital city, Freetown.
Failing to decide on the necessary action against the Chief Admin by MLGRD will give rise to mountainous dirt, filth and blockage of gutters, rendering parts of the city to become an eyesore, according to observers.