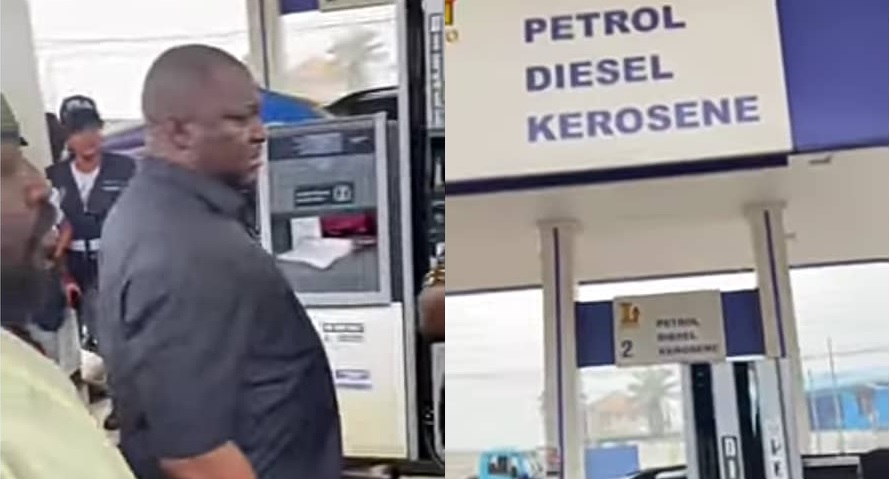 FIGHT AGAINST FUEL SCARCITY: Trade Minister And Squad Raids Fuel Station in Freetown
In an effort to tackle problems surrounding artificial fuel scarcity caused by fuel sellers in the country, the Minister of Trade together with the Executive Chairperson of the Petroleum Regulatory Agency , CSO, Petroleum and Industrialization and other key personalities, raided the main Leonco Congo Cross Fuel Station in Freetown.
At the Leonco Fuel Station, the Minister and team found out that the staffs at the station are keeping the fuel and are refusing to sell it out to the people.
Speaking to one of the staffs, he stated that the machines are on and that means they are selling out the fuel to the people but in reality, they are attempting to sell out the fuel because of the Minister`s presence in the Station.
See actions taken by the trade Minister and the squad in the video below: