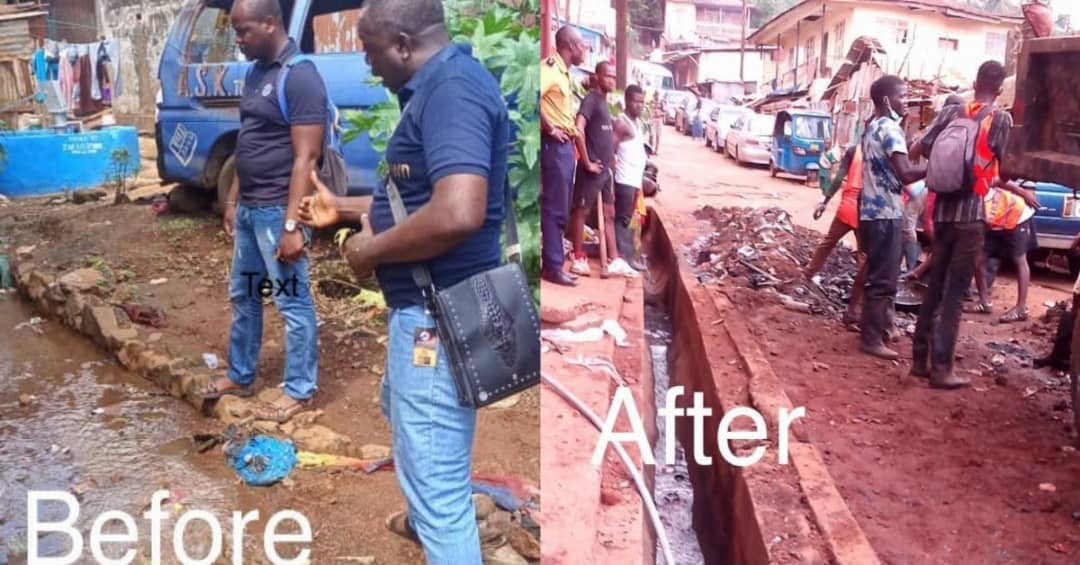 Freetown City Council Completes Week One Of Flood Mitigation Exercise
The Freetown City Council has completed week one of their flood mitigation exercise in the Western Area.
The Extensive work was done at the following sites:
• Kissy ByePass Road – Taylor Street junction
• Old City Road – Rokupa Old Road (near Bangura Mosque)
• Old City Road – Rokupa Old Road (near Granny Church)
• Manfred Lane off Kissy Road
• Upper Easton Street – Grant Lane junction
According to FCC, the flood mitigation team is this week assessing the remaining flood flash points around the city in order to effectively plan the next week of flood mitigation activities which will start on Saturday 2nd July.
"Like all other local councils, FCC has not received any government allocations this year. Nevertheless we are committed to using the limited resources at our disposal to ensure that we clean our city and do all we can to reduce the risk of preventable flooding," the Council stated.
"We continue to request that SLRA ensures that the silt they remove from gutters is cleared away on the same day. Unfortunately there is silt still being left on the roadsides by SLRA, particularly in Wellington and other parts of the East End," FCC noted.