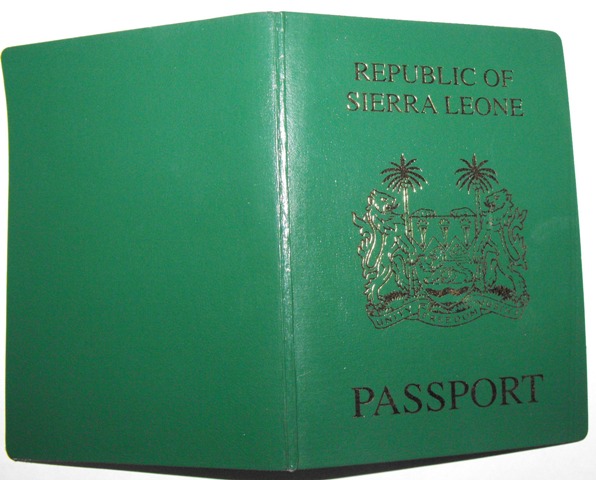 Group Urges President Koroma to Reduce Proposed Cost of National Passport
A socio-political pressure group, Council for National development has urged President Koroma to review to the proposed Cost price of the sierra Leone National Passport.
The group's head, Alimat Karama, who exclusively spoke to Sierraloaded lamented the proposed cost stating the unreasonableness to sell passport at such in an acclaimed poor country amidst Ebola Degregation.
In her words, Alimat said: "We are earnestly pleading with the Government of Sierra Leone to reduce the proposed price of our national passport in the interest of the masses that voted it to power. It is clearly unfair and unreasonable to sell passport at the cut-throat cost of 500,000 Leones in one of the poorest countries in the world though potentially one of the richest.
"The minimum wage for the few fortunate employed Sierra Leoneans is five hundred thousand Leones, meaning one would have to lose his or her whole monthly salary to buying passport. Most other Sierra Leoneans are unemployed and economically impotent and, consequently can hardly afford their daily bread. What common sense does it make to sell passport at such a killer price in such a country?
"Economically, it not prudent as very few people in this country can afford to part with 500,000 Leones just to buy such a hyper-expensive passport and, consequently, government may end up not selling many passport and not generating much revenue from that area.
"There is the saying that fast penny is better than slow pound. It will be wise for government to sell passport at a very reasonable cost that most citizens can afford so that more people will buy and more revenue generated. The high cost of our national passport bears the highest propinquity to compel many poor people to resort to cheap and illegal means of travelling, otherwise, many will decide not to travel.
"Politically speaking, the high cost of national passport can make the government unpopular with many people; it can tempt many to believe that government is not working in the interest of the impoverished masses, but in the interest of the opulent and the aristocratic, especially when the Minister of Internal Affairs, Joseph Bandabla Dauda, has publicly declared that passports are not meant for the poor. But we believe even poor people have the right to travel out of the country.
"In view of the above analysis, we are calling on government to revisit the proposed price of our national passport to allow many Sierra Leoneans to easily afford it. It is their constitutional right to posses such an important national document which manifests their true citizenship."