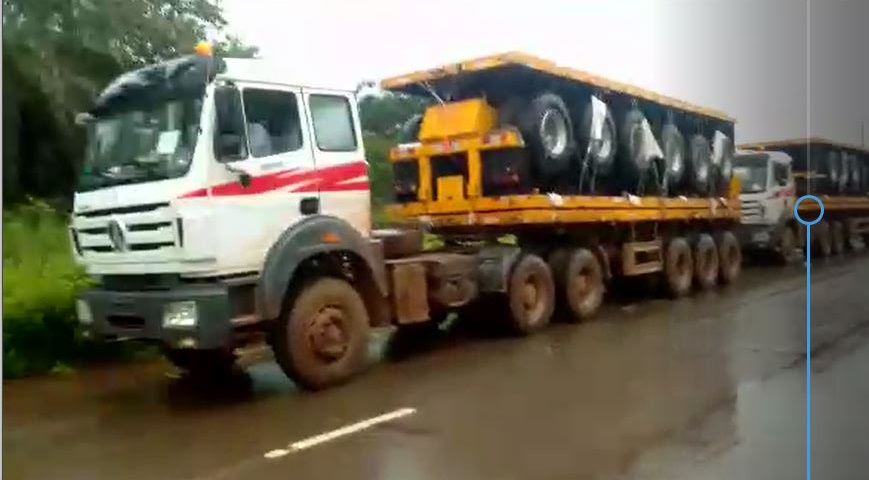 Investor Trucks Spotted Entering Sierra Leone Through Gbalamuya Border
A large number of investor trucks have been seen entering Sierra Leone through the Gbalamuya Border from Guinea.
It is believed that the caterpillars and trucks that plied passed the Kambia-Pamalam Borders are part of of a collection of machines of investors.
The coming of the investor machineries is an indication of government continued efforts to attract foreign investors into the country.
Watch video below: