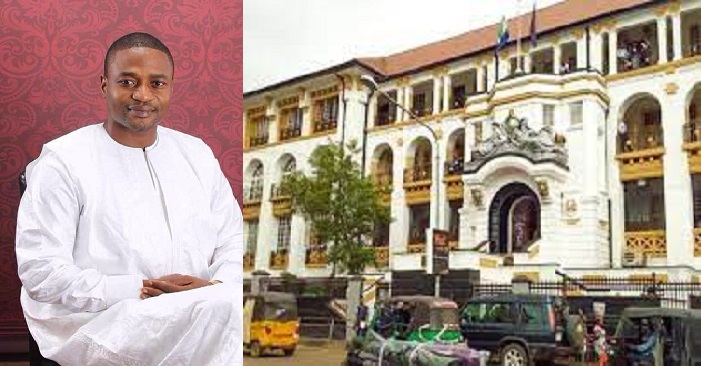 Kamarainba Appears in Court: Wrapped in Blanket, Wearing Hat
A former Sierra Leone presidential candidate is presently in a courtroom at the Sexual Offenses Model Court here in the capital, after he was declared dead on the weekend.
Mohamed Kamarainba Mansaray wrapped around him a mixed-colored blanket – and wears a black beanie (locally cold cap) on his head.
He's also wearing black and white pants (trousers), a white polo shirt, black socks and brown slippers.
There's been concern regarding his health, and last month a consortium of rights advocates held a press conference to highlight this.
Last week, presiding judge Samuel Omodale Taylor of The Judiciary of Sierra Leone rescheduled the hearing to Tuesday, according to a defense lawyer.