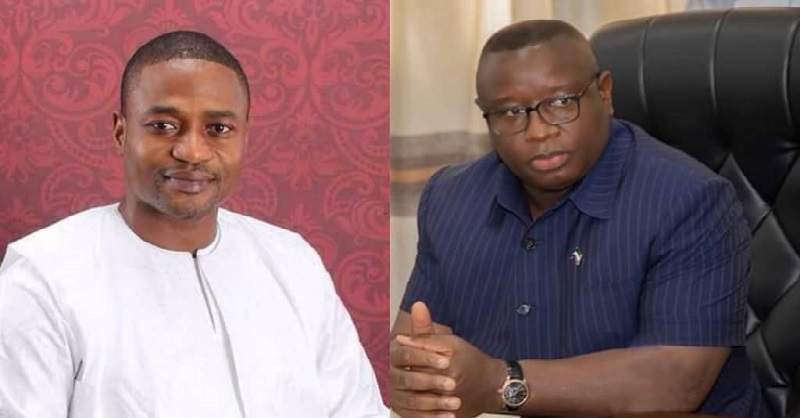 Mohamed Kamarainba Mansaray: CSOs to Declare Massive Protest If Remanded Politician is Not Released
A coalition of Civil Society Organizations (CSO'S) in Sierra Leone have issued a very stern warning to the Sierra Leone Judiciary headed by the Chief Justice Demond Babatunde Edwards to ensure that they dispel fair Justice, Rule of Law and the respect of our Constitution in Sierra Leone.
Mohamed Kamarainba Mansaray has been in detention since July 2020 following trivial and unsubstantiated allegations bordering on sexual penetration and the political framing to silence him as the most vocal critic and opposition to President Maada Bio and his SLPP government.
"We as Civil Society Activists have been keenly following the developments behind this allegation for over one (1) year and we are alarmed that there is no sufficient prosecuting evidence to indict Mohamed Kamarainba Mansaray for the past one (1) year.
"As you can recalled, the presiding Judge in this matter, Justice Samuel O. Taylor made a ruling to have a Judge and Jurors in this matter way back on August 18th 2020. Justice Samuel O Taylor came to court the next day and overruled his own ruling – thus his judgment to be the sole Judge in this matter.
"It was well noted that the Judge, Justice Samuel O Taylor got the Orders from Above to overruled himself.
"President Maada Bio and his government knew that if Jurors were in this matter, it should've long done and dusted. Nothing but the truth of a political framing and setup of Mohamed Kamarainba Mansaray should have revealed.
"The prolonged detention of Mohamed Kamarainba Mansaray at the Male Correctional Facility at Pademba Road Prison for over one (1) year now, which we consider as blatant abuse of his Human Rights and his Constitutional Rights.
"We are therefore collectively demanding the Judiciary of Sierra Leone grant bail to Mohamed Kamarainba Mansaray. If our collective voices are not heard, we will call for a peaceful protest for Kamarainba's release.
"It is our view that Mohamed Kamarainba Mansaray is being unjustly held because there is a political undertone and influence in this matter since he was and still is the most vibrant opposition leader who has fearlessly been objectively criticizing President Maada Bio and the ruling SLPP government.
"We do seek for our leaders and politicians to understand that opposition voices and critics are necessary to uphold our democratic credibility and credentials. As CSO'S we also seek the respect of separate of power. The three arms of Government must be separatedand used appropriately for the general good of Sierra Leone.
"We shall not relent as a collective Human Rights Civil Society Organizations to pile pressure on the authorities to do what is just and what is right for our country.
"Finally, Mohamed Kamarainba Mansaray is a senior and respectable citizen of Sierra Leone. He deserves Justice and fair treatment as a fellow Sierra Leonean who finds himself behind bars on mere allegation which has not been proven despite him being held in custody for over Thirteen (13) Months now. We hope our words would not be taken for granted."