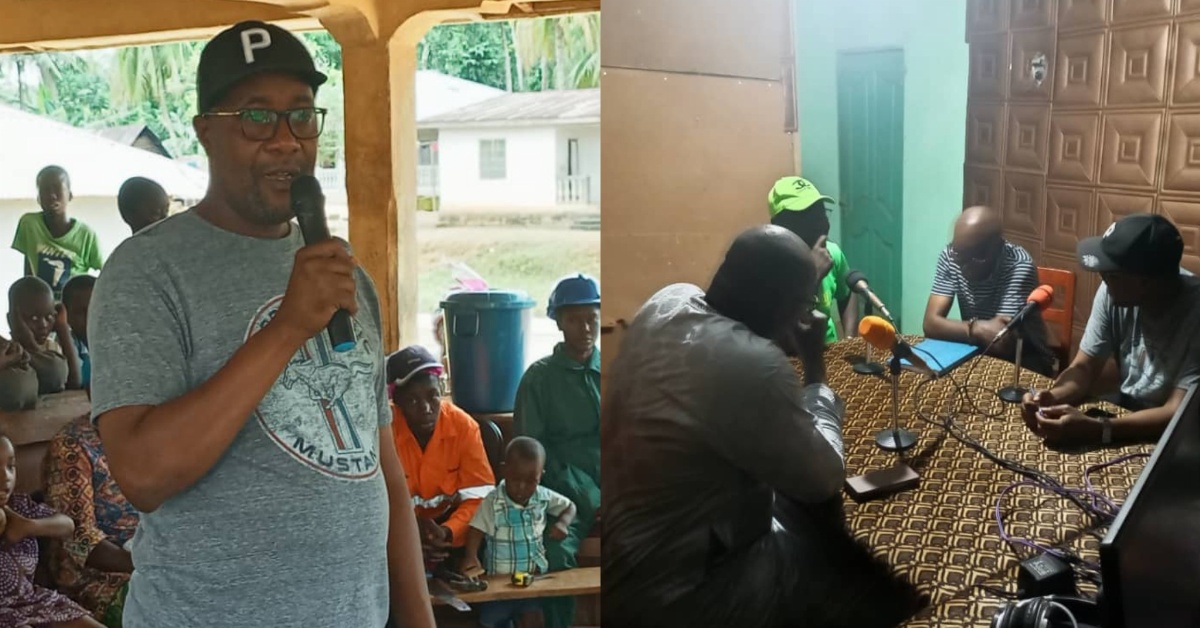 Information Minister Mohamed Rahman Swaray Sensitize Pujehun District People About Voter Registration
As a civic responsibility of all citizens to register to vote, the Minister of Information and Communications Mohamed Rahman Swaray in his continuous engagements with the people of Sierra Leone, visited Pujehun District to monitor the voter registration exercise.
He first visited a group of women in Gombahun Sowa where he spoke about the importance of the registration process. As Minister of Information and Communications and the Spokesman of the government, he spared some time in discussing some of the developments of President Julius Maada Bio's administration. He highlighted the Free Quality Education, Munafa Fund, Rural Electrification amongst others, which they all attested to have benefitted from. He encouraged the women to register and vote for the continuation of these programs.
The Minister proceeded to tour several registration centers in the District including Futa Pejeh, Koiva Pejeh, Pejewa, Helebu Pejeh, Malema 1, etc.
In all of these centers, ECSL officials were on duty, with SLPP and APC party agents visible.
Some initial challenges could be described as teething, but they were resolved and progress has been made.
Minister Swaray also had consultations with the Speaker of the ECOWAS Parliament Hon. Sidi Mohamed Tunis and Sierra Leone's Ambassador to Liberia Mr. Eddie Masallay at Gendema close to the Liberia border. They discussed ways and means to intensify voter registration, monitoring, and sensitization.
After the brief conversation, they had another productive discussion on Voice of Masoro 90.5FM where they continued the voter registration and sensitization exercise.
The Minister will continue his monitoring of voter registration in other Districts in due course.