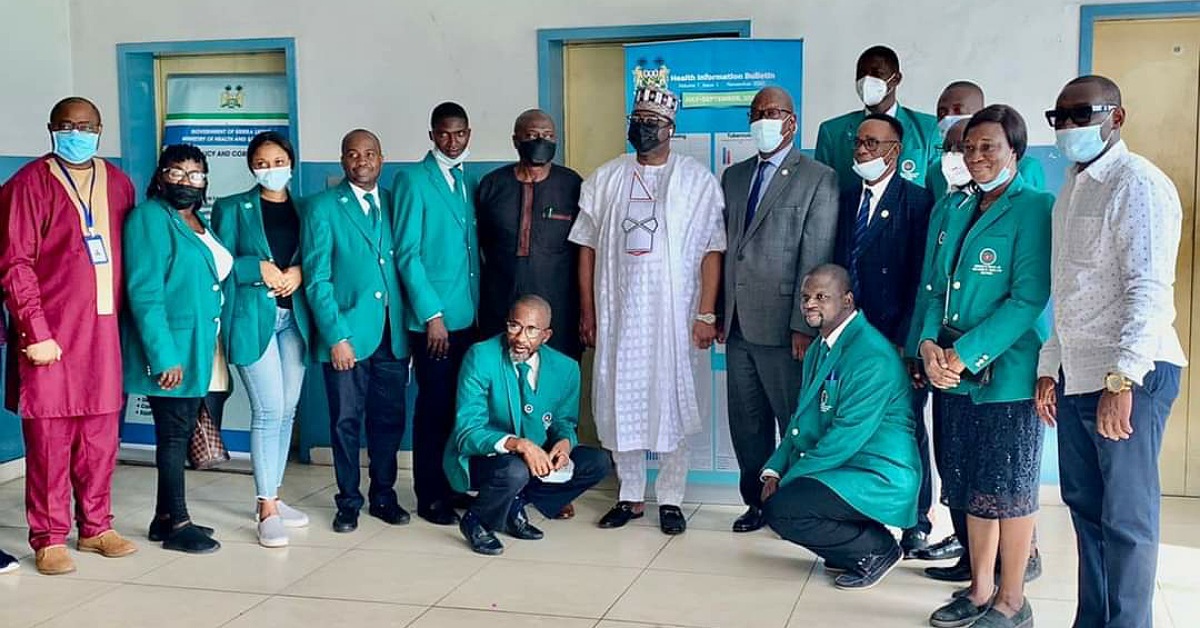 Nigerian High Commission Presents 4th Batch of Technical Aid Corps to Sierra Leone Ministry of Health
The High Commission of the Federal Republic of Nigeria to Sierra Leone has on Monday, 6th December 2021 officially presented the 4th batch of eleven Technical Aid Corps (TAC) to the Ministry of Health and Sanitation.
The team encompasses Doctors, Nurses and Laboratory Scientists who have been assigned to different health care facilities across the country for a period of two years on the premise of furthering quality health care service delivery in Sierra Leone.
The Nigerian High Commissioner to Sierra Leone, His Excellency Henry John Omaku relayed that the delegation is touched by the degree of trust and acceptance demonstrated by the Ministry towards his team. He established that the volunteers were carefully selected, are highly qualified and well oriented to administer professional services to the people of Sierra Leone.
The Minister of Health and Sanitation, Dr. Austin Demby warm-heartedly thanked the delegation for their service and pointed out that this gesture demonstrates a good example of healthy diplomacy.
He encouraged the team to be committed to their cause but most importantly to be flexible in the dispensation of their duties as both parties stride for a mutually fulfilling experience.