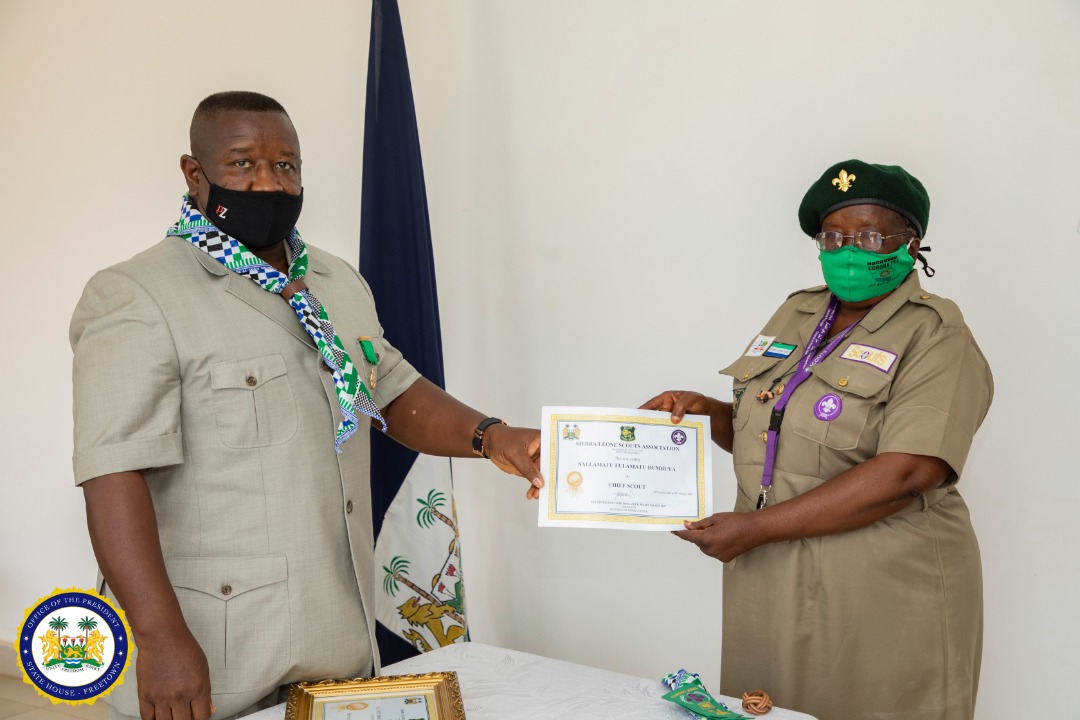 President Bio Awarded Messenger of Peace Heroes
His Excellency the President Julius Maada Bio has on May 6, 2021, received the Messenger of Peace Heroes Award at the Presidential Lodge, Hill Station.
The Messenger of Peace Heroes is an award that is given in recognition of scouts, volunteers,s or a professional's exceptional or outstanding work in creating a better world.
Memunatu Pratt Minister of Tourism and Cultural Affairs during the ceremony conferred on President Bio Patron of the Sierra Leone Scouting Association and presented him with his award.
The President in His response said he was very happy to be at the event and also commended members of the scouting association for choosing to serve as a scouter in the country.
He thanked them for their service and support towards the country while pledging his government's support to the association.
Baindu Dassama Kamara, a patron of the association during the ceremony presented the first female elected Chief of the association to the President.
Sheikh Fomba Swaray Chairman of the Scouting Council said the country was blessed to have had the association launched in December 1907 by the late Former Governor-General Lightfoot Boston.