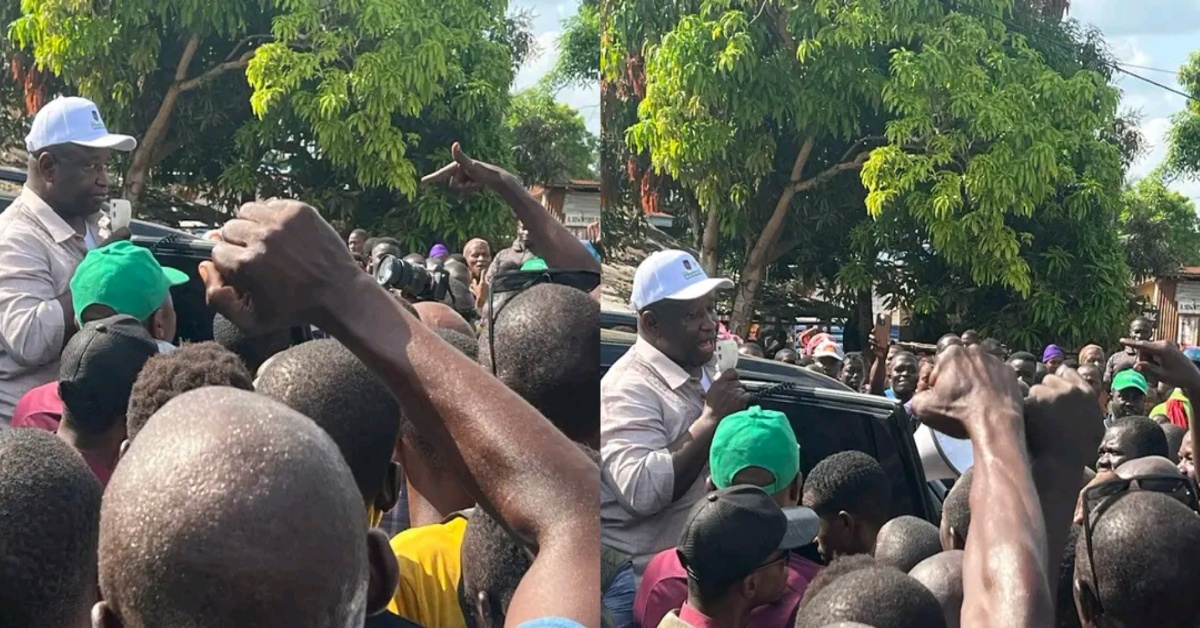 President Bio Engages Youths of Shelmingo in Bo
His Excellency Julius Maada Bio has engaged tips ground youths of Shelmingo in Bo on his way to Tikonko Chiefdom. 
The president in his statement to the youths said he knows things are not easy for the youths but called on them to continue to be patient as good things don't come easily.
He said he is determined to offer leadership to overcome the current economic problems but it will take time, especially with the global economic crisis.
The president said his goal is to create jobs for the youth to end their suffering.