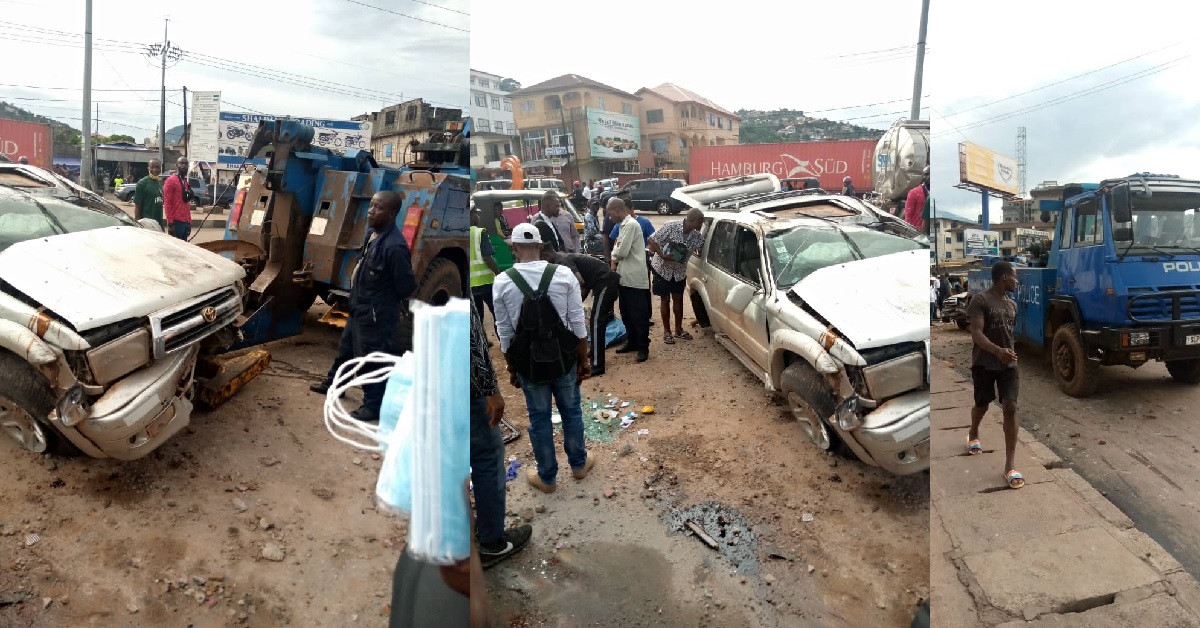 BREAKING: Serious Accident at Lumley Roundabout
An accident has occurred this morning at Lumley Roundabout in Freetown with a Toyota vehicle that was coming from Spur Road route.
According to report, the vehicle summersaulted while coming from Spur Road to join the vehicles coming from Wilkinson Road. No death was reported but the driver and the other people in the vehicle sustained injuries. They are presently responding to treatment.
To ease the traffic congestion in Lumley, there was a quick response from the Sierra Leone Police with their Crane to lift the vehicle from the street.