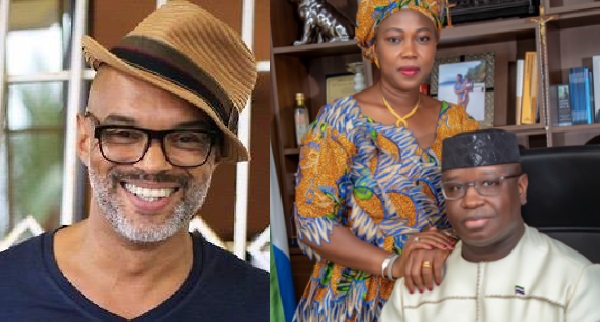 Sierra Leone Gets Poor Ranking in 2021 Women Peace and Security Index
The Executive Director of ReGrow West Africa, Sheka Forna has blasts the President of Sierra Leone, Dr Julius Maada Bio and his wife, Fatima Bio, after he disclosed where Sierra Leone is ranked in the 2021 Women Peace and Security Index.
Mr Forna posted on twitter a photo of the 2021 WPS Index revealing different countries and index scores by rank. According to the photo, Sierra Leone is ranked 161 out of 170 countries, with an index of 563.
Disappointed at the ranking, he posted, "161st of 170. Two places above a country where rape's routinely used as a weapon of war. Six places below the neighbour we routinely belittle"
He added that Yet president Bio and Fatima Bio tell us that they've "worked seamlessly and tirelessly" to address female issues.
"Less words, more action!" He ended.
161st of 170. Two places above a country where rape's routinely used as a weapon of war. Six places below the neighbour we routinely belittle. Yet our Mr & Mrs power couple tell us that they've "worked seamlessly and tirelessly" to address female issues. Less words, more action! pic.twitter.com/7d5W7jjYAL

— Sheka Forna (@tonkolili) March 9, 2022