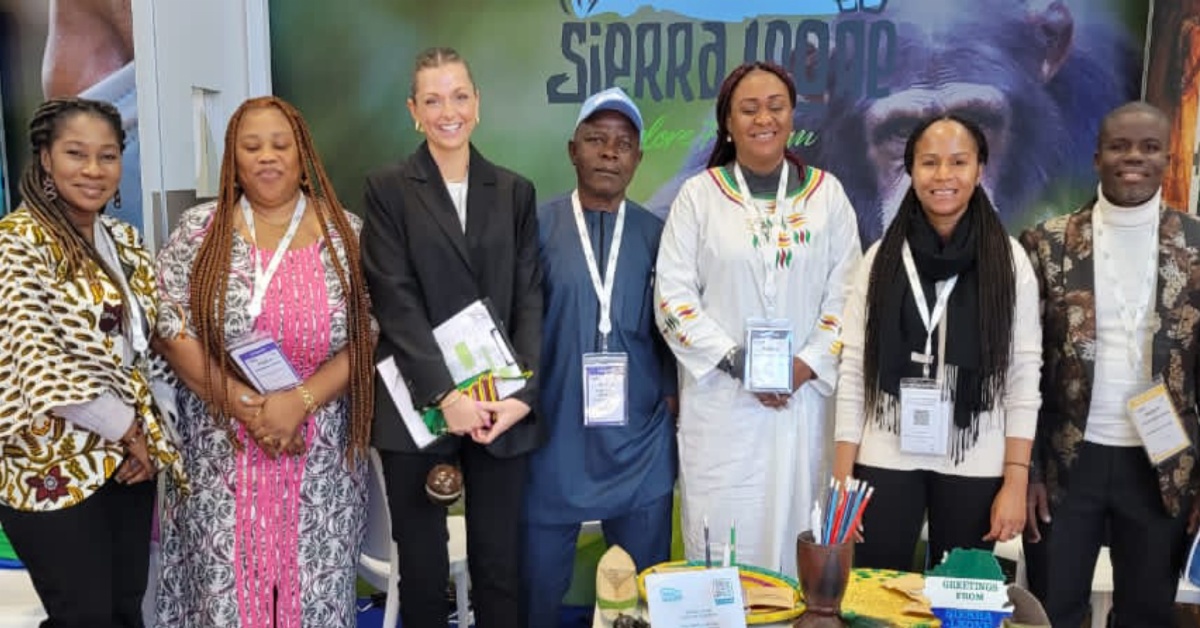 Sierra Leone Participates in World Travel Market 2022 Trade Fair
The General Manager Mrs. Fatmata Carew and the Marketing Manager Ms. Lucinda Kargbo of the National Tourist Board are participating in this year's World Travel Market (WTM) with tight and closed engagement with the newly recruited UK and Germany Tourism Rep Madam Emily Olsen, who represents Lotus P.R. and Marketing firm.
Lotus independently reviewed the client referral rating of 9.3. LOTUS is known to exhibit high client retention. Ranked by PR Week as one of the top communications agencies for the public sector, they are passionate brand champions for carefully curated client portfolios.
Lotus is a well-established organization with special Interests in representation, travel advice, communication consultancies, destination guides, and destination profiling. This time for WTM, Sierra Leone's tourism and image profile will be well disseminated amongst bigger social media audiences and clientele.
In yesterdays meeting a lot was discussed relating to the three days Business to Business and trade engagement in the WTM 2022. Madam Emily Olsen was able to unveil the meetings and schedule she has packed with meaningful companies, ranging from Press institutions, media houses, tour operators, destination organizations, airlines, and travel journalists.
From 13:00 to 15:00 Training workshop. The meeting was held at Wigmore St, London W1U 1QU- LOTUS. Madam Emily Olsen, Senior Account Director Emily ran a two-hour workshop that provided an overview of the UK media landscape, post-pandemic travel trends, and tips and tricks for the week ahead.
Sierra Leone taking top place in WTM 2022 trade fair
Sierra Leone Economic Diversification Project Coordinator Madam Mary Jalloh joins this year's WTM, to assess and fully comprehend the strategic status of Sierra Leone's participation.
The World's well-renowned news house CNN engaged Sierra Leone in active publications and publicity on their platform