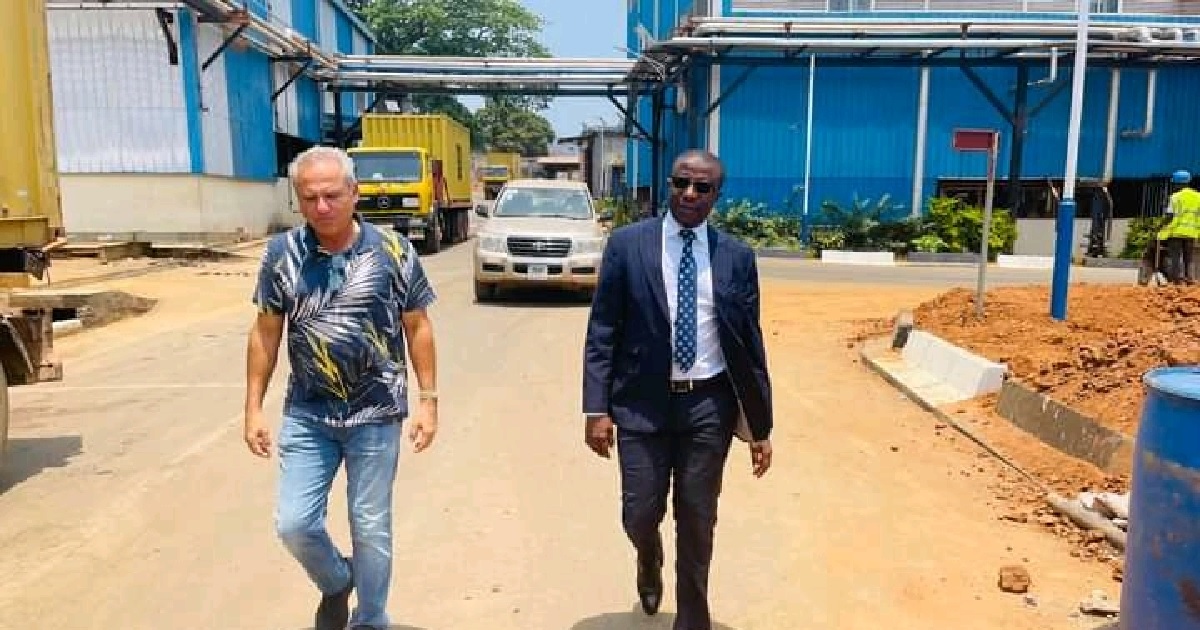 Deputy Minister of Justice, Umaru Napoleon Koroma Heaps Praises on Businessman Jamal Shallop For Massive Investment in Sierra Leone
The Minister of Justice, Umaru Napoleon Koroma has heaps praises on popular Business man Jamall Shallop for his massive investment in the country.
He described Mr Shallop as a businessman who has built an industry in high quality vegetable cooking oil, butter and soap in last three years.
The minister paid him a personal visit to see his industry. Minister Koroma was happy to see the many young Sierra Leoneans and particularly women working in the industry.
However, Minister Napoleon further discovered that the most technical part of the job is done by foreigners as we do not qualified Sierra Leoneans to work on his machines.
He concluded by confirming that the oil is 100% produced and refined in Sierra Leone. He encouraged us all to support him to succeed and expand across the country and beyond .