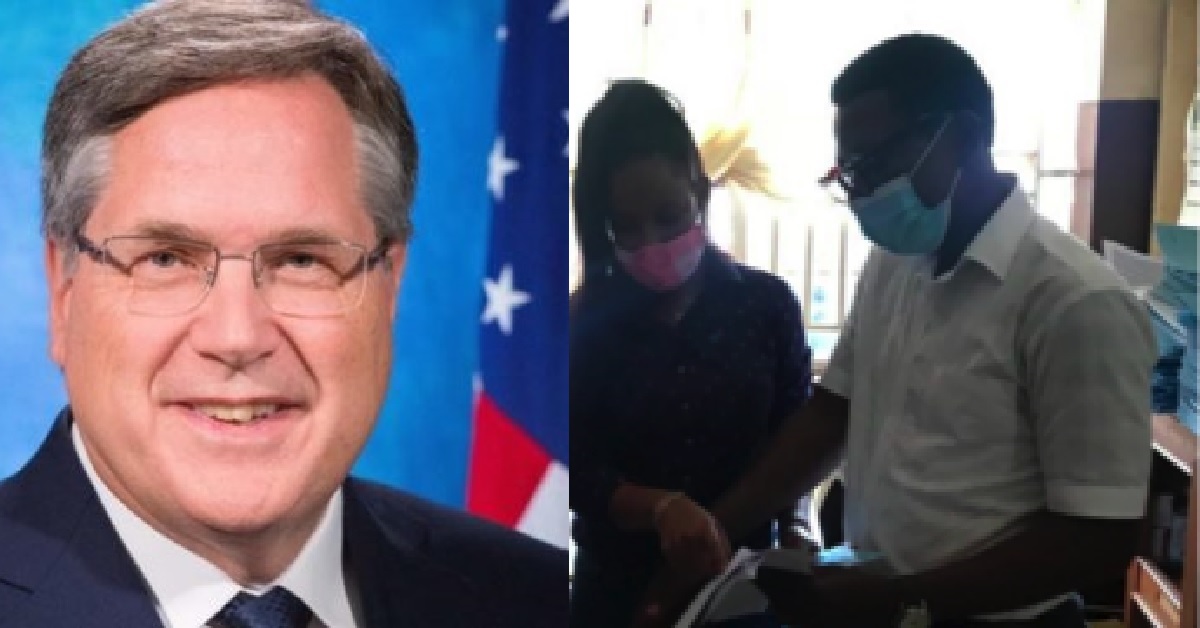 US Embassy in Sierra Leone Summons American Citizens to Discuss Safety, Security Issues
The United States Embassy in Sierra Leone has invited all adults American citizens in the country to a Town Hall Meeting in order to discuss about safety and security related issues.
The invitation was don via a personal email sent to every American citizen in the country from the embassy.
"All adults (18 years and older) American citizens in Sierra Leone are cordially invited to attend a Town Hall Meeting at the U.S. Embassy Southridge, Hill Station on Tuesday, March 15, 2022 from 5:00 pm to 6:30 pm," the email stated.
It further informed that, "Adult American citizens must present their U.S. passports to be admitted to the meeting. Cellular phones, cameras, laptop computers, and other electronic devices will not be permitted inside the embassy."
According to embassy, the US Ambassador to Sierra Leone, David D. Reimer will provide opening remarks and consular and security personnel will provide update on various issues including safety, security, and will be available to answer questions.