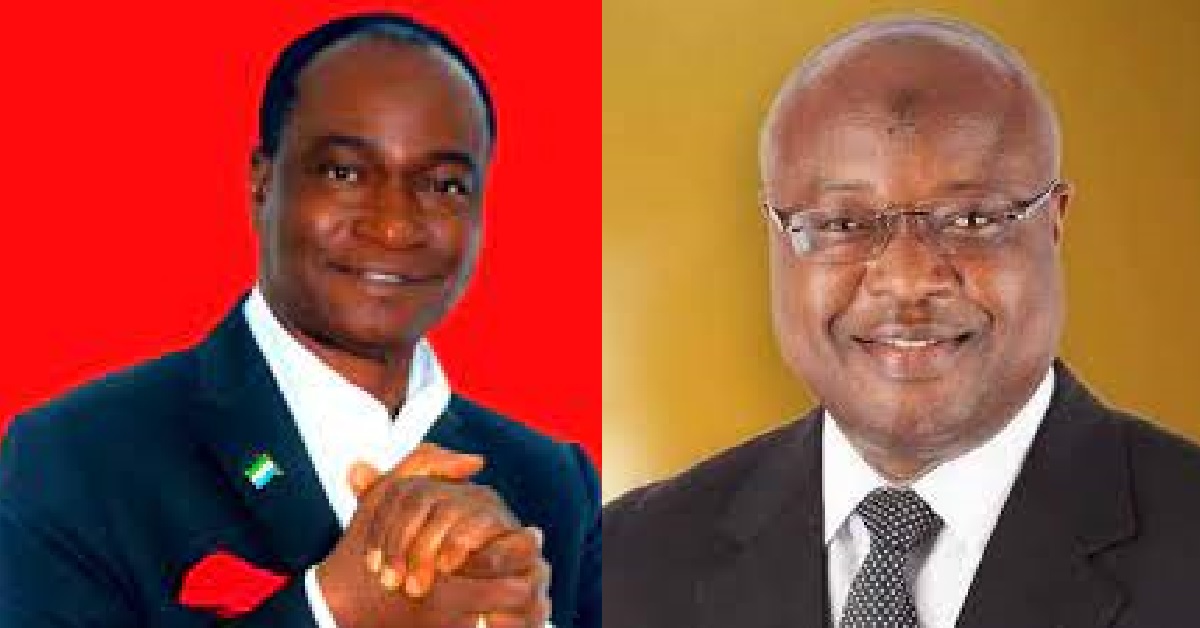 Will Sam-Sumana Continue to Stay in Red if He Looses The APC Presidential Flagbearer Race to Samura Kamara?
Let Chief Alhaji Samuel Sam Sumana continues to exercise patience for the fact that by the look of things, it will be extremely difficult for him to emerge victorious in the APC flagbearer battle for the next year's Presidential election against Dr. Samura Kamara.
Let Sam Sumana try to be more loyal to the APC and its current political leadership because it was the party which had elevated him to the position of Vice President for the Republic of Sierra Leone.
Will Sam Sumana stay red this time around if he looses the presidential flagbearer race to Dr. Samura Kamara?.
It could be recalled that Chief Sam Sumana breaks away in the 2018 elections and established the Coalition for Change (C4C) which played an integral role for the party which he is fighting to lead now lost the Presidency to President Julius Maada Bio.
How many people still have trust in Sam Sumana among Apician after he had succeeded to betray and removed the party from governance in 2018?.
Sam Sumana needs to be patient and allow the choice of the poor majority lawfully take charge of Sierra Leone come 2023 after the crucial election by Allah's grace.
Final admonition to all power thirst APC alagbas are digging their own graves if they continue exhibiting hatred and disunity and they are simply going to pave the way to victory for Brigadier Bio of the ruling Sierra Leone People's Party (SLPP).