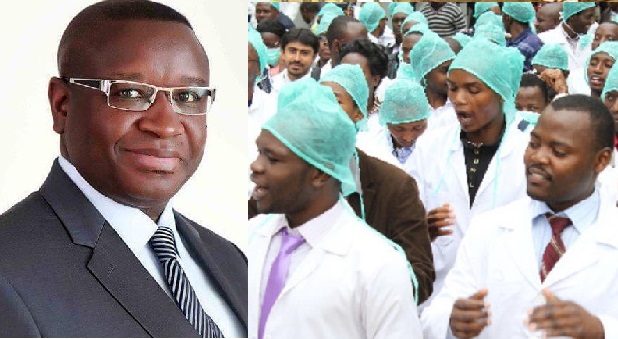 For Reviving Panguma Hospital, Kenema District Thanks President Bio
President Bio is a man of his words. Unlike APCs Former President Koroma who promised the people a lot of development and delivered only little, during the campaign for the Presidency of Sierra Leone when he promised the people of Panguma in Particular and Kenema District that his government would provide all what  it would take to re-open the Panguma Government Hospital, he fulfilled the promise immediately he came to power in April 2018 by getting the Ministry of Health and Sanitation (MOHS) to do just that.
A medical doctors was sent with four truckloads of medicines and medical supplies to get the hospital which had remained dormant in the eleven years of EBK administration
This against the back drop the former President just after his election in 2007 visited Panguma to much fanfare and promised to get the hospital up and running after the civil conflict forced it to shutdown.
So the people of Kenema District in general and Panguma in Particular thanked President Bio whose 2018 manifesto promised to not only  increase budget allocation to the national health sector but to also build new health facilities to improve on the heath delivery nationwide