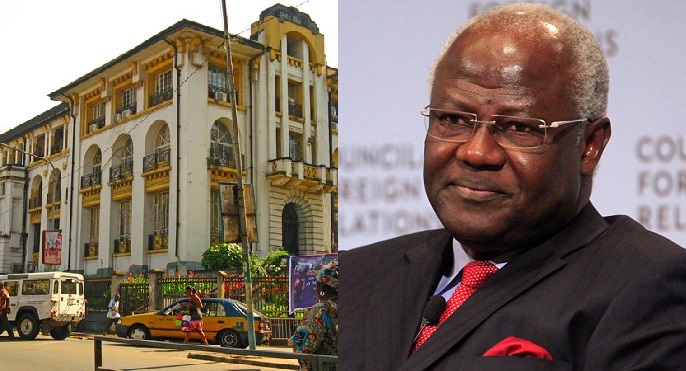 ACC Gives Latest Update After Concluding Corruption Investigation on Former President Ernest Bai Koroma
The Director of Public Outreach at the Anti-Corruption Commission (ACC), Patrick Sandy has, while speaking to the media recently, disclosed that the Commission has concluded investigations into alleged corruption activities by former President who is the Chairman and Leader of the main opposition All People's Congress (APC), Dr. Ernest Bai Koroma.
The ACC mouthpiece further disclosed that the file has been forwarded to the ACC director of Prosecution to ascertain wither or not there is enough evidence that meet prosecutorial threshold that will enable ACC to charge the former President to court.
He furthered that the investigation of the former President was spread over a period of time; with about 18 issues against him investigated and almost completed. He added that there is no specific time frame for conclusion of the investigations as the Commission is meticulously examining the evidence and details of the allegations before taking any action. The government, he went on, is keen to have this particular matter laid to rest as it has a lot of public interest attached to it. He disclosed that ACC has sent out notices to witnesses and persons of interest as well as compiled documents to serve as evidence in the matter.
It could be recalled that in September 2020, ACC summoned Ernest for questioning under oath over allegations to graft while in office from November 2007 to April 2018.
Allegations against Ernest by ACC stemming mostly from the Commissions of Inquiry (COI) are in connection with mining, construction, and procurement contracts. Ernest denied any wrongdoing and maintained that the said corruption allegations are parr of a long running smear campaign.
The Exclusive Newspaper remarked that, ACC investigations twice failed to get an interview with the former President but finally did twice at a safe house in Freetown after a scheduled meeting in Makeni was thwarted by APC supporters who barricaded the road to Ernest's retirement home in Makeni.
Meanwhile, the Bio administration had in 2019 set up a commission of inquiry to investigate former APC government officials for alleged corruption whilst in office. Ernest and over 100 former government officials under probe by the COI were placed under a travel ban.
The COI in its report alleged that Ernest during his tenure acquired assets that far exceeded his total emoluments and legitimates earnings and therefore recommended the seizure and forfeiture of several of his properties. Ernest appealed the decision in the High Court.