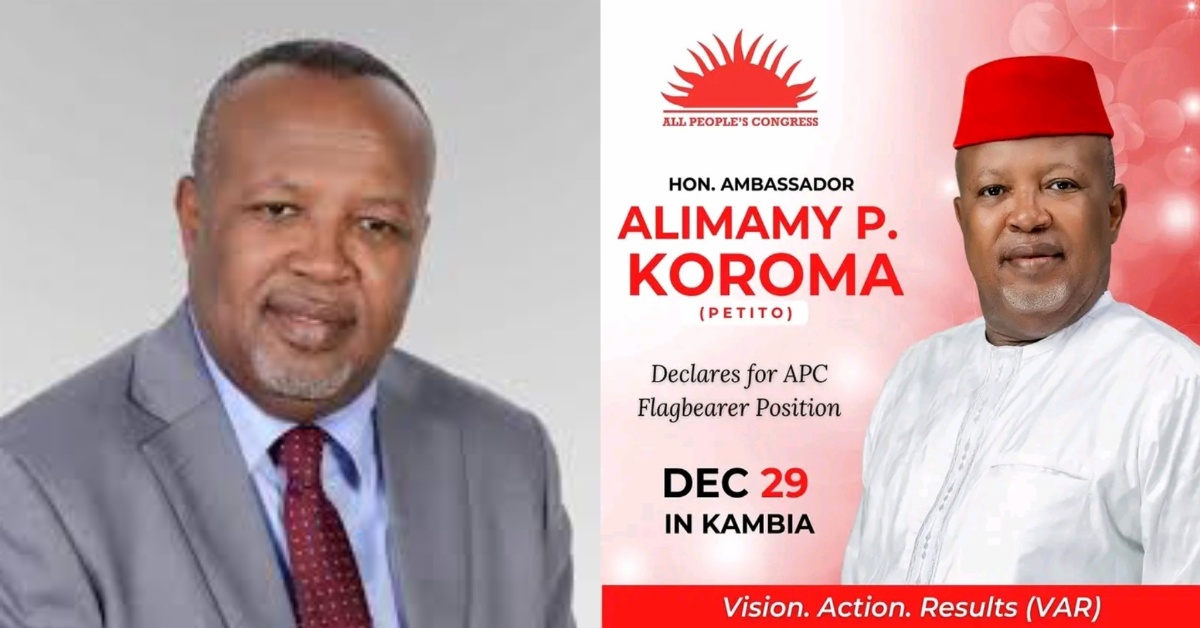 Alimamy Petito Koroma to Officially Declare For APC Flagbearer Position in Kambia
Alimamy Petito Koroma is set to officially declare his intention to run for the flag bearer position of the All People's Congress (APC) party on the 29th of December 2022 in Kambia.
The APC will have its National Convention in early 2023 to elect its presidential candidate to Contest for the 2023 presidential election.
Alimamy Petito is a seasoned politician in APC and the country at large who has served in different positions within his party and the country.
He was a Member of Parliament following his election during the 2007 Presidential and Parliamentary elections where he served briefly and got appointed as Minister.
In October 2007, he was appointed Minister of Trade and Industry by former President Koroma, and three years later in 2010, was appointed works minister where he served until 2013.
He was appointed Ambassador ExtraordinPeoples's Plenipotentiary to the People's Republic of China in 2016 by former president Ernest Bai Koroma.
Hon. Koroma was, before entering mainstream politics, General Secretary, of the Council of Churches in Sierra Leone.