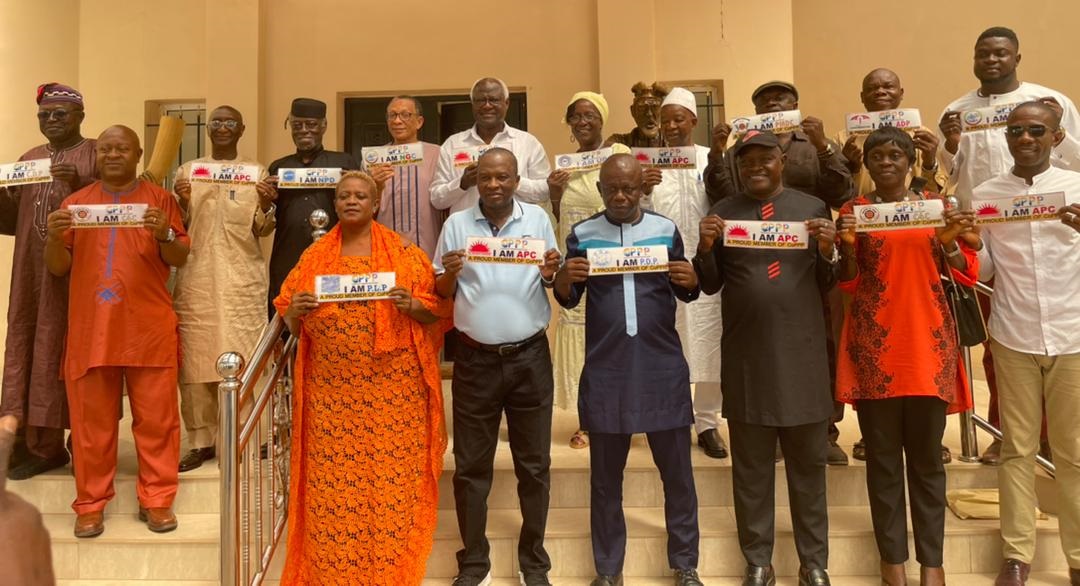 All APC Needs Now is Peace And Reconciliation And Not COPPP
Over the weekend, we saw a high powered delegation comprising of leaders of 13 political parties heading to Makeni to meet with the Chairman and Leader of the APC former President Ernest Koroma.
Although the nitty gritty of the conversations were not made public, but leaks made available to the public states that , they were their to seal a deal with the APC leadership that they would all rally behind one presidential candidate in 2023. But unfortunately, one individual that was conspicuously absent at that meeting was the NGC, 2018 presidential candidate, Hon. Kandeh Kolleh Yumkella.
According to some APC supporters from Makeni, they want to see people like Former Vice Presidents, Victor Foh and Sam Sumana, Dr. Alhaji Alpha Khan, Dr. Sylvia Blyden, Hon. Dr. Alimamy Petito Koroma and many others heading to Makeni to meet with their Chairman and Leader, but unfortunately not.
The APC has won two democratically conducted elections without any form of political party coalition.
In 2007 presidential runoff, Charles Margai's PMDC threw their support behind APC and they won that election on condition of a power deal which saw some PMDC members appointed to cabinet positions. Again in 2012, the APC won on first ballot on the second term of former president Ernest Koroma.
In 2018, APC lost narrowly due to their self inflicted damages which are out for public consumption, fast forward.
Political demographics and election figures have proven that, 90% of the leadership of COOP are from the North or West of the country, areas that are traditionally APC strongholds.
Dr. Dennis Bright and Madam Femi Cole, two of the most vociferous leaders of COOP from the western region, couldn't win a single councillor seat, not to talk about wining a parliamentary seat for their respective political parties. C4C is in serious life support machine as their indefatigable leader, former Vice President, Chief Sam Sumana has officially resigned from the party and Hon. Emmerson Lamina is dangling in between SLPP and C4C, while the acting embattled Chairman, Tamba Sandy is "hanging in there" as the Americans will say. Equally so, the other northern political parties in COOP have nothing to write home about.
The APC party doesn't need COOP to win an election, because of the above mentioned reasons. What AP.C needs now and urgently now, is to set an internal peace and reconciliation mechanisms to reconcile with all its disgruntled members and also open its doors to new incoming members to come onboard as politics is all about numbers.
When once that is achieved, I strongly believe they'll give the SLPP a good run for their money. Let common sense prevail !