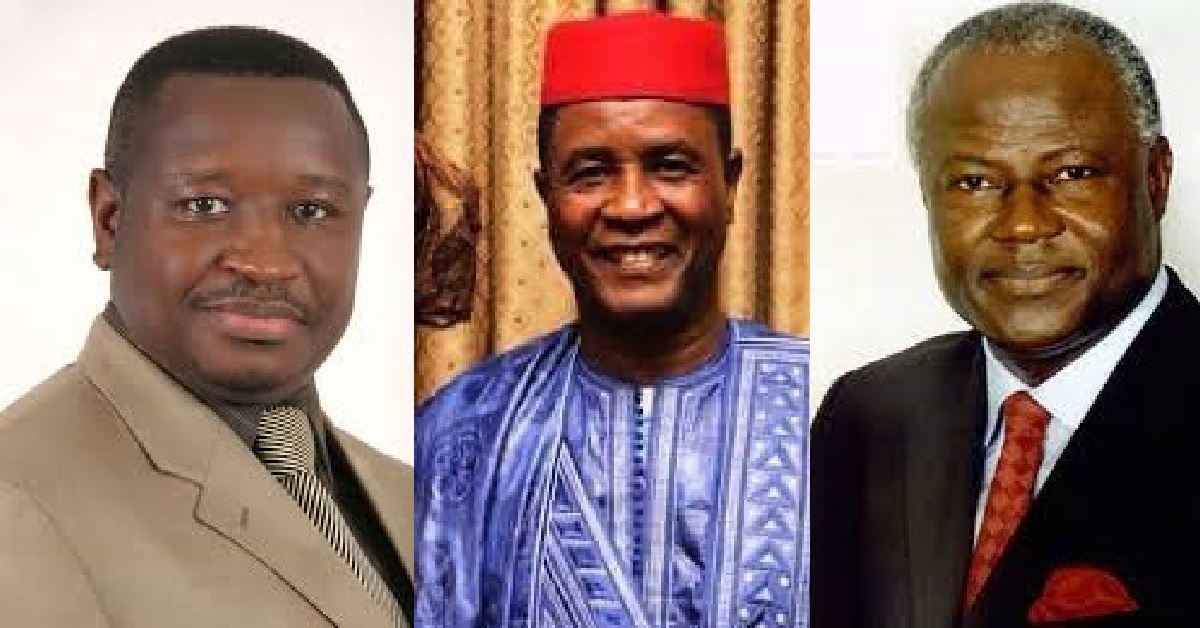 Alpha Kanu's Appointment: Is He Seeking For Power or Protection?
PRESIDENT Maada Bio of Sierra leone is a very divisive leader, who does not put people together; who rather exploits and exacerbates animosities between people and further divides for his own designs President Bio demonstrated these facts appointment of opposite All People's Congress (APC) sellout. Alpha Sahid Kanu as Resident Minister for the North Western Region with a cabinet rank.
When you have aggrieved people on one side of political spectrum seeking revenge on their Party, like Alpha Kanu, and a President who has put the SELF on the throne, instead of God and a diabolical and nebulous Head of state prone the appointment of APC 's Hon. Alpha Kanu as cabinet minister was not an act of inclusive politics. it was a diabolical act, purposely and maliciously designed to Hon. Alpha Kanu will not able to gain vote for SLPP. The appointment is divisive and diabolic and will only help to further divided and antagonized the political carrier of Alpha Kanu understand all the political dynamics and knows the consequences of his action against the APC. He knows that how his people stand to suffer because of what he is doing. He knows that what is happening will only benefit the tribalistic and vengeful design of SLPP to divided the APC and the Northwest.
Alpha Kanu knows he is not helping the people of Port Loko. He Knows he will be hurting their interest SLPP does not like Port Loko or the people of Port Loko or Northerners. Maada Bio hates Northern Alpha Kanu knows all this. Alpha Kanu is not the only one that do not get what he wants APC but at he made great gains in his [political intentions in the APC so there is no reason of being ready to revenge for not being made APC flagbearer in 2018 that he has decided to thrown caution to the winds hurt the whole APC and his own people.
It is a shame when brothers cannot forgive brothers and seek out revenge. Un fortunately, EBK is not the only victim of Alpha Kanu's petulance Port Lokoans and Northerners and innocent citizens will suffer because of Alpha Kanu's blind revenge. Maada Bio could return to power, destroy the country and harm every body through him winning Port Loko because of Alpha Kanu.
According to For di People Newspaper, Port Loko may remain unmoved and not to Alpha Kanu. They will not reap any benefits from this, what a price to pay for some body 's blind unforgiveness and revenge Maybe he is seeking protection at the end of his political carrier.