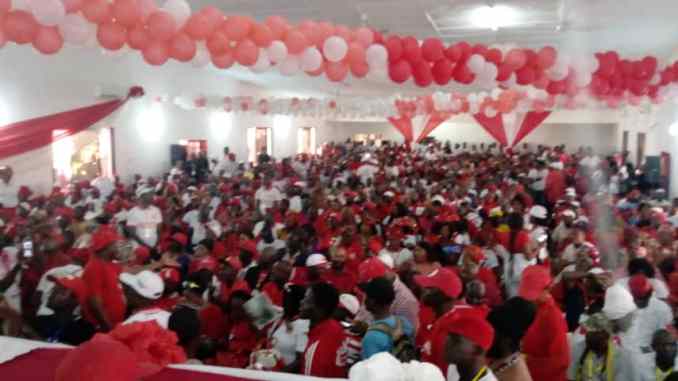 APC Aspirant For Constituency 058, Ernest Dura Koroma Frowns at Distractors
The leading aspirant for the main opposition All People's Congress (APC) Member of Parliament symbol in Constituency 058, Ernest Dura Koroma has revealed that he will not be distracted with the disruptive messages making rounds in social media against his personality.
According to report, Ernest Dura Koroma's ambition to become the next Member of Parliament in Tonko Limba is unwavering and he is the preferred candidate by the Youths, women and members of the APC party.
He said that his motivation and strength are the grassroots and young people in in the chiefdom, adding that they will vote for him massively to win the parliamentary election for the party symbol.
The aspirant believes that this is the right moment for him to lead the people in Parliament, as the grassroots supporters expressed determination to see him through.
He said that his leadership style in the party as Constituency Secretary is exemplary and many believed that giving him higher mantle of leadership, he will deliver more to the expectations of all.
He concluded that nothing will divert his focus of becoming the next MP in a bid to serve his people selflessly for the development of the constituency.