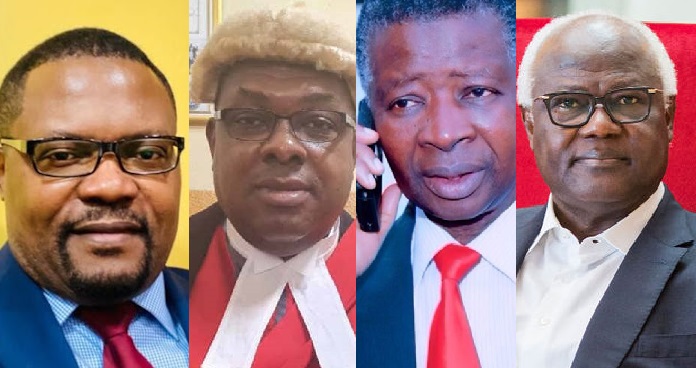 APC in Disarray
Two factions have reportedly erupted within the 21-Man Interim Transitional Governance Committee (ITGC) of the main opposition, All Peoples Congress (APC) and are currently accusing each other of dishonesty, leaving the party in disarray.
The rift among members of the Committee is believed to have caused delay in implementing the High Court Orders to conduct internal lower-level and National Delegates' Conference (NDC) to elect national executives and 2023 Presidential Flagbearer ahead of next year June 25 multitier elections.
According to reports, the two factions comprise the nine representatives selected by ITGC Chairman, Alfred Peter Conteh and the other twelve members including Members of Parliament selected by the Majority Leader in Parliament, Hon. Chernor Ramadan Maju Bah.
Speaking recently, the Chairman of the APC 21-Man Team, Alfred Peter Conteh lamented over the disunity among members of the Committee. According to him, the current disunity is borne out of misunderstanding to set up an Advisory Committee to help in providing advice and address any objections that may arise from the recently gazetted elec tion rules and regulations by the Political Parties Registration Commission (PPRC), and also the issue of selecting an interim chairmen in each district to help the ITGC manage the affairs of the party at district t level.
He further noted that he however faced stiff resistance from the other twelve members of the IGTC who he blamed for causing the rdelays in the implementation of the court ruling, saying that they sometimes don't attend meetings due to current parliamentary sittings and activities.
Alfred Peter Conteh also noted that when he took over as Chairman of the ITGC he extended an olive branch to members of the out gone national executive, but bemoaned that despite his good intentions, he still faces a herculean task to get everyone onboard.
He also blamed some members of insincerity with the party membership registration process and accused them of fraudulent activities in registering for party membership which has led to to the decision of the 21-Man Team to Temporarily close down the registration office until e every thing is sorted out and arranged in the best manner.
Alfred Peter Conteh described the party current financial standing, and also stated that some members of the party are only loyal to individuals and not party individuals.