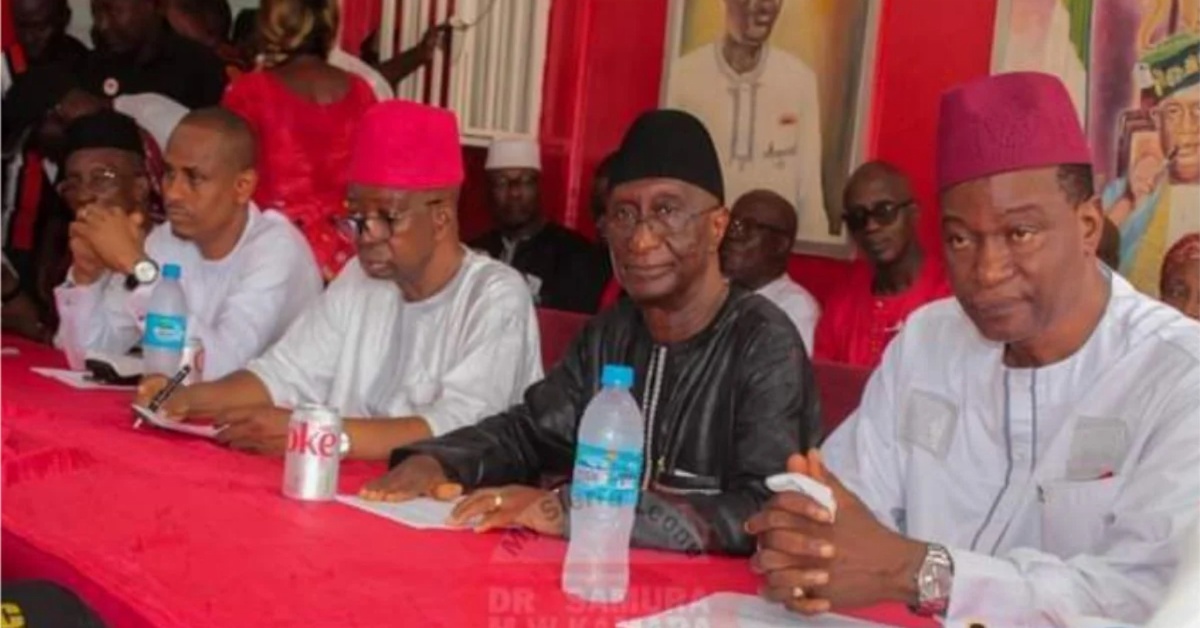 APC Split Intensifies
The All Peoples Congress (APC) appears not to be serious about winning the forthcoming 2023 multi-elections as the party Jumps from one problem to another as the big split within the 21-Man Interim Transitional Governance Committee (ITGC) Intensifies each passing day.
The latest is the removal of the Secretary General of the ITGC, Hon. Abdul Kargbo, by the interim Chairman, Alfred Peter Conteh.
In a Press Notice, dated 31st October 2022 and signed by Alfred Peter Conteh himself, the public was informed about the "removal of Hon. Abdul Kargbo as head and member of the ITGC Secretariat as per the resolution passed on 28th of October,
2022".
Alfred Peter Conteh claimed that the removal of Hon. Abdul Kargbo came about after a "series of inconceivable behaviours coined to create division and further hinder the progress and unity of the APC party" by him. With his removal, the interim Chairman noted, "the ITGC Secretariat duties will be performed by other members of the Secretariat Committee at the direction of the ITGC leadership."
It could be recalled that the formation of all standing committees of the ITGC was not part of the court ruling of 28th April 2022 by Justice Adrian Fisher, it was the sole discretion of the ITGC. This means, Hon. Abdul Kargbo might be constrained to take the matter back to Justice Fisher for interpretation.
Meanwhile, the interim Chairman of the ITGC has also in another Press Notice, dated 31st October 2022, removed Bintu Rabi Conteh and Councillor Santigie T. Kamara (Tar-Sun-Kor) and replaced them with Hon. Amb. Coleson Turay and Hon. Jacob I. Koroma; both former MPs.
According to one of the reasons given for such a shakeup by Alfred Peter Conteh, "it is in the interest of the needed effectiveness and sincerity of purpose…to serve in the ITGC." Both Press Notices were copied to Justice Adrian Fisher, the Office of National Security (ONS), the Inspector General of Police, and the Political Parties Registration Commission (PPRC).
In another development, the long-awaited rules and regulations for the conduct of the lower-level, national executive, and flagbearer elections of the APC were approved – yesterday by the PPRC after 14 days of maturation.
Many political pundits are now of the opinion that if the APC does not get its acts together and close ranks, they should as well forget about contesting the 2023 multitier elections as a house divided among itself cannot stand.